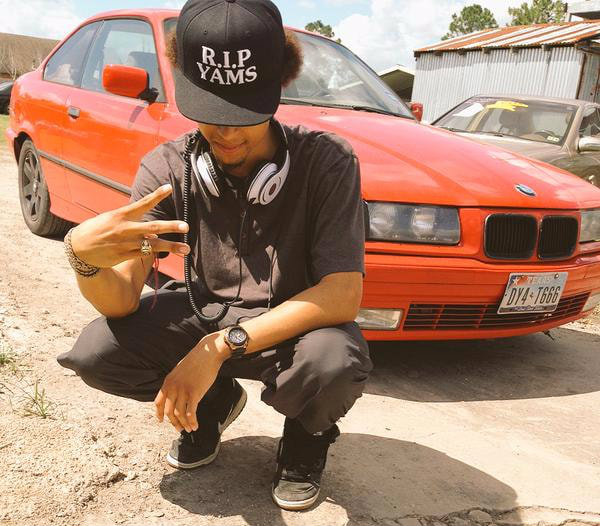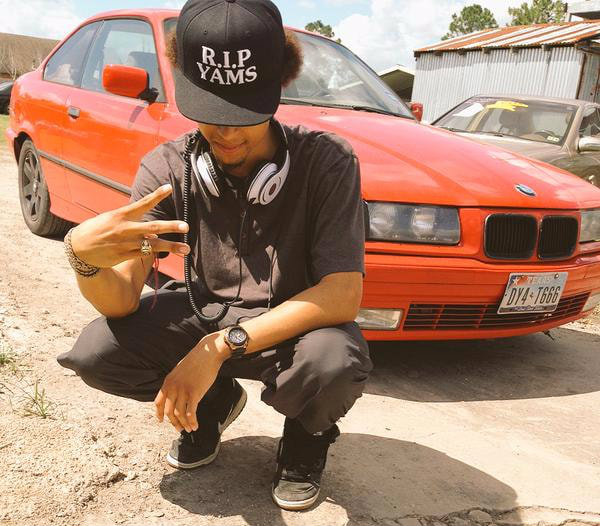 1) Do you remember the moment you wanted to be a hip-hop artist?
When my pops gave me his Hip Hop Box, 4 disc collection at age 13 & when I first heard my voice on the microphone. Always wanted to send a message & tell my story.
2) What was it like creating your latest project?
Always awesome creating projects because i have the freedom of working in my own studio-condo with nobody else distracting me. Actually made "JFXhouston" EP in one august night from 1am – 6am. Have over 800+ songs done since Jan 2015 because of so many studio sessions recording back to back.
3) What are you trying to achieve with the project?
Hopefully people listen close to what I'm saying lyrically, rest in peace YAMS, STEEZ & ANTAWAYNE. 3 people who killed themselves from dealing with mental pain. Sometimes I have the same pain but music gets me through it. Hopefully people play it from track 1 – track 5 & receive the message I'm trying to put out which is ~ BE FREE MINDED
4) What are your thoughts on staying independent or signing to a major label?
Will stay independent until Curren$y hit me up, always loved the Jets since he created Jet Life Recordings back in 08' still remember jamming Smokee Robinson in my mustang on the way to westfield high school. "walk in these Jordan 3s" my shiznit.
Remember jamming Covert Coup on the metro bus & the Pilot Talk series put me in another realm. Another couple independent labels i wouldn't mind are, Top Dawg Entertainment & Cinematic Music Group. NO MAJOR LABELS EVER THOUGH. NO 360s.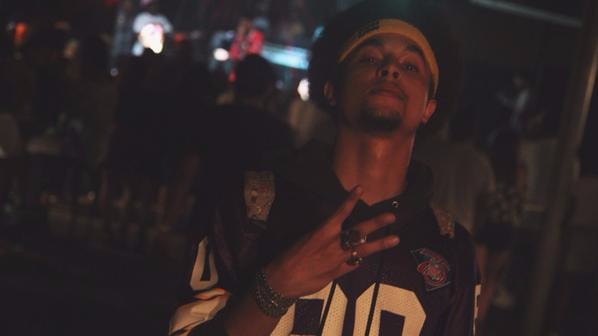 5) How do you feel about the independent hip-hop industry right now?
I think the independent hip-hop industry is at an all time high, thank you Tech N9ne, Curren$y & everybody who out here selling out shows/touring across the world independently, honestly, independently you have more longevity & creative control of your music than with a label.
6) As an independent hip-hop artist grinding it out, what sort of promotion and marketing are you doing to stand out from the rest?
Grinding harder than ever, created my website JFXhouston.com July 28th 2015, it has over 4000+ views in 2 months. Working with 10-15 different artists from houston this year, PERFORMED LIVE at eastdown warehouse, barron studios brewery, junkyard bar & grill, acadia, warehouse live green all this year. Recorded over 800+ songs. Traveled to Dallas, ATX SXSW, San Antonio, Minneapolis, MN… ATL this year. Working with freelabel.net Grind don't stop.
7) How do you think you've grown as an artist?
Grown 1000000% since i first started recording in 2009, from how I've progressed rapping/lyrics wise, to engineering & producing my own sound over the past two years. Even got into chopping & screwing my homies music & other artists from different citys this year uploading tracks on soundcloud.com/nawfhtx.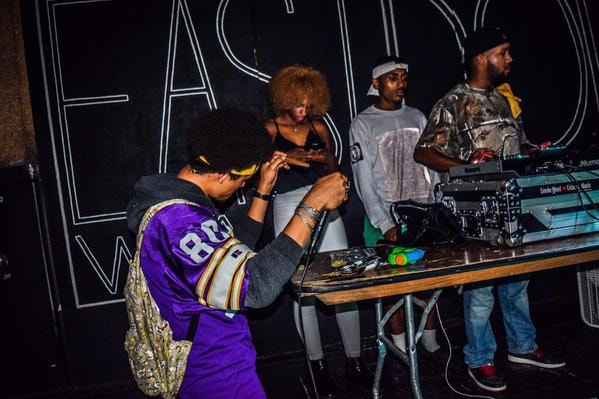 8) How do you feel about hip-hop today?
Hip-Hop is in a great place thanks to YAMS, he made it what it is today, without YAMS, you wouldn't see independent underground artists selling out shows, doing 1 mill numbers on datpiff. Before 08' everybody wanted that mainstream artist. Around 2010 things changed & fans gravitated to underground music they can relate to. While the mainstream falls, the UNDERGROUND rises.
9) What artists in the game today do you look at for inspiration?
Right now I'm listening to a lot of The UNDERACHIEVERS, CURREN$Y & THE JETS, MF DOOM, TDE, MAXO KREAM, DA$H, Rodji Diego, Travis Scott, Dom K, Future, Denzel Curry, A$AP, Pouya, Roc Nation, Nas, anything from the 90s like WU, Biggie, Pac, Big L, Big Pun, J DIlla, Alchemist, 9TH Wonder Eminem, Heltah Skeltah, Black Moon, Pimp C, Screw, Scarface,King Sun, Grandmasters, King Sun, R.I.P my brother ANTAWAYNE can always go back & listen to him get inspired.
10) Who are your top 5 rappers dead or alive?
1. Biggie, 2. Eminem, 3. AB-SOUL, 4. MF DOOM, 5. AK of UNDERACHIVERS. John Lennon the most inspirational, influential, artist of all time to me though.