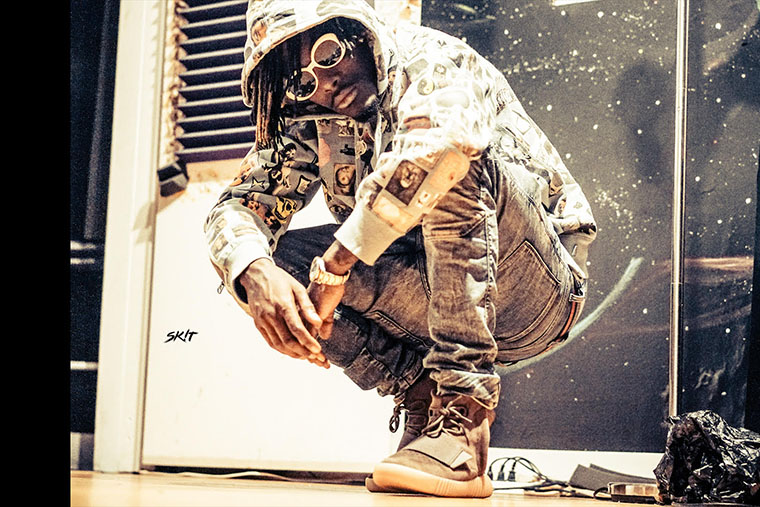 Jazz, who was born Umari Shomar Faried appear on the seen in 2011 — Jazz songs were as catchy as they were hype party sounding, and his dare-to-be-different approach from the east to the west made him a lovable people's champ.
Jazz is now producing and making beats while working to win over a bigger and stronger fan base with he's upcoming Mixtapes & EPs Making hits songs own his terms that spread organically among friends, families & fans, with the help of his management, blogs and other major webs sites like ItsDela.Com as a unsigned underdog.
1) Do you remember the moment you wanted to be a hip-hop artist?
Yes in 2008 when I started recording.
2) What was it like creating your latest project?
It was like playing a game and reaching the next level.
3) What are you trying to achieve with the project?
Awareness.
4) What are your thoughts on staying independent or signing to a major label?
Whatever happens make the best of it.
5) How do you feel about the independent hip-hop industry right now?
I fell the labels are not really searching for the best talent and new independent artist i'm not looking for labels which I think don't make sense.
6) As an independent hip-hop artist grinding it out, what sort of promotion and marketing are you doing to stand out from the rest?
Honestly I don't know. I just do me and act on who gravitates to me and make sure they remember me in some good way.
7) How do you currently make money as an independent artist?
Shows
Merchandise
Features
Streams
Website
8) How do you feel about hip-hop today?
It's dope because there are all kinds of sub genres now.
9) What artists in the game today do you look at for inspiration?
Fabolous
Money Man
Future
Pharrell Williams
10) Who are your top 5 rappers dead or alive?
Tricky question because I like groups too like Dipset and The LOX or Junior Mafia, Bad Boy, Death Row, NWA.