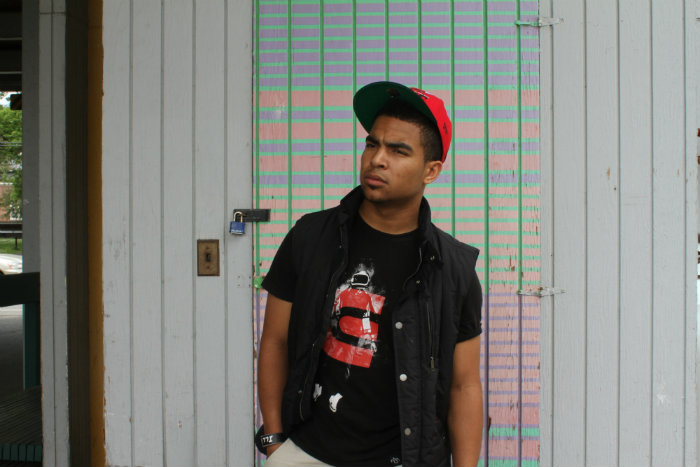 ill Fayze (born Marcus Reid) is a 19 year old rapper and songwriter currently attending Dartmouth College. The oldest of five brothers, Fayze was born and raised in Texas but moved around the States due to his dad's job in the Air Force.
While living in southern Maryland, he started making his own tracks in 2013 during his senior year of high school. He adopted the moniker "ill Faze," which changed to "ill Fayze" shortly after. His first music video earned Honorable Mention in Destorm Power's #WatchMe2013 competition and gained him some local recognition.
In Maryland, he formed the hip-hop group Bashment Gang Empire with producer Electric Cher and hip-hop artist MEADE. Fayze chose to bypass collegiate varsity soccer and pursue his music and academic endeavors by attending Dartmouth.
He is well known around campus for a few songs he did about the school and was a guest judge on Dartmouth Idol 2015. Fayze has dropped two collaborative mixtapes and one solo EP. "Yearlong Vacations & Constant Celebrations" (2016) will be his first full-length solo project.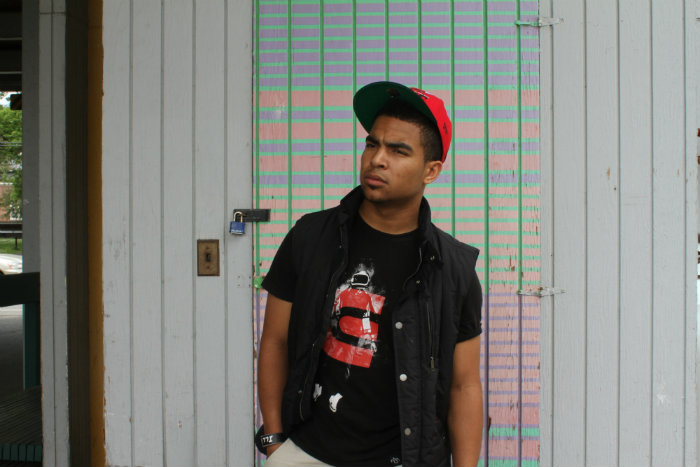 1) Tell us a little about yourself and your background.
I was born and raised in Texas, but I moved around the country a lot as a military brat. I started playing the tuba in middle school, which I guess started my path as a musician. I listened to a lot of hip-hop growing up, but I didn't try creating my own stuff until senior year of high school in Maryland.
My goal had always been to play varsity soccer in college, but my passion for music along with the desire to get the best education I can pushed me to attend Dartmouth. It's been almost three years since I first picked up the mic and the grind hasn't stopped.
2) Who were some of your musical influences coming up?
Lecrae was definitely my first influence and still inspires me to speak the truth through my lyrics. My other influences include Big Sean, Childish Gambino, Lil' B, Kid Ink, and KYLE. I try to draw from Drake's versatility and marketing approach as well.
3) How would you describe yourself as an artist? Has your style changed much over the years?
I keep it positive. Honestly I want to make music that's personal, but other people can connect with and enjoy it as well. That's why the tape is called "Yearlong Vacations & Constant Celebrations." As a mixed kid, I had issues with identity for awhile.
I tried to fit the "rapper" persona early on, making these whack songs about lifestyles I haven't even witnessed. It wasn't natural. Over the past year I have embraced my personal background and values and now incorporate the issues I've experienced into my songs. My sound has grown exponentially ever since that shift.
4) What's your process like for making music? Do you have a set routine or does it vary track by track?
When I'm really feeling a beat, I can sit down and write nonstop. I have the ability to create quality lyrics extremely quick, but that is ultimately dictated by how much I vibe with a beat. Sometimes, it takes a lot longer.
I have tracks on my mixtape that took months to finalize the lyrics. Others were finished in a day. Hooks definitely take more thought, as they possess different qualities than verses. I usually wait a couple weeks after writing a piece before I record it so that I have time to reflect and make edits I feel necessary before laying it down.
5) Can you run me through the making of your latest project? Where were the studio vibes like?
This project was a pretty unique experience because it was recorded in three different cities, which is pretty cool since I'm only an up-and-coming artist. Some were just solo sessions; me in my home studio or Dartmouth's facilities recording the vocal tracks I needed.
While I was in LA, I had the pleasure of working at the Neighborhood Watche as well as the Abstract Recording Studios. Neighborhood Watche was lit. I brought some guest artists in, friends rolled through, and we just turned up and made music. At Abstract, I worked 1on1 with the VP, Doug Boulware, and knocked out a couple more songs.
Abstract was definitely the most professional experience I had, since it was the only session where I wasn't engineering my own stuff. All in all, I was blessed to have the opportunities I had to bring this project together.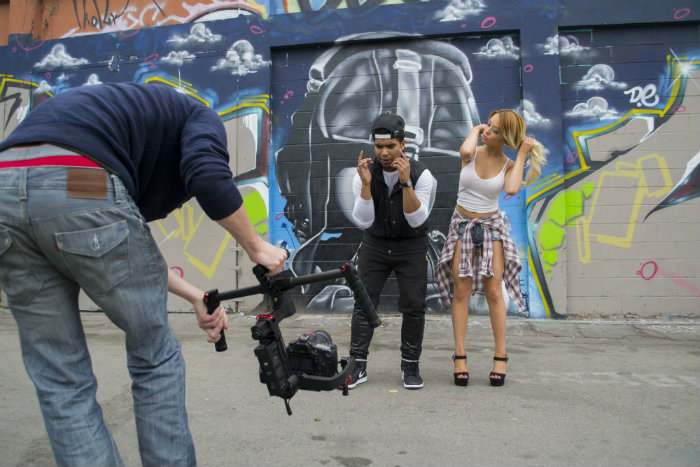 6) What sort of independent hip-hop promotion and marketing are you doing to differentiate yourself from other artists?
Honestly, I am still working on separating myself form the pack. Marketing is so complex and it takes awhile to effectively put it to practice. I have had the help of Entourage Management's PR team, who have helped me with coordinating releases and getting some blog exposure.
Dartmouth has actually been great for promotion, many great people there have shared my music with fam back in their hometown. There is so much potential in that, hopefully my new stuff will tap into it further.
Another resource that I really appreciate is Fiverr. Through Fiverr, I have been able to find and network with a lot of creative people, some of which are blog and magazine writers. Those connections have definitely helped give my music a little extra push.
7) What are you thoughts on the current state of hip-hop music today?
I honestly believe it gets a bad reputation. I always hear people complain about the lack of "real hip-hop" nowadays and how mainstream rappers are destroying the genre. I couldn't disagree more. Of course, some of the best lyricists ever came from the old school era, such as André 3000, Biggie, and Tribe Called Quest.
But, the different style that dominates presently is dictated by consumer interest and time period. The great artists are adapting to the market, that is why old guys like Lil' Wayne and E-40 are still relevant. You see more guys questioning the hip-hop norm; look at it Lil' Dicky and Young Thug.
That's what I love about this genre. The mold of the "stereotypical artist" for hip-hop is breaking down, allowing rappers such as myself to have a voice. That's why there are so many different types of rap out there. You don't see that in country or pop.
8) What music are you listening to these days? Anyone in hip-hop really blowing your mind?
Aw man, I could go on forever about this. Thank God for Spotify. In terms of rap/hip-hop, I've been so plugged into Rae Sremmurd. The stuff they do together and with their crew is always hype. I love their energy.
Their freestyle on Tim Westwood is still doper than a ton of artists' written work. Kid Ink killed it with "Summer in the Winter," great album. He's grown a ton as an artist from his "Wheels Up" sound in 2011. Lecrae always has my respect as an emcee with such versatility that he can make thoughtful hip-hop or club bangers and still deliver the good Word.
If people aren't aware of him now, they need to leave their 2010 notions of "Christian rap" behind and wake up.
Outside of rap, I've always been a fan of Ariana Grande. Such an incredible voice. I had the honor of working on set for her, and the songs she has released recently have me anticipating the album. Alessia Cara has been killing it! Plus, she's so down to earth and very relatable to a lot of her fanbase.
Hopefully the industry doesn't change that. Trey Songz has been on fire, but I think the mainstream is sleeping on him a lil' bit. "To Whom it May Concern" was one of the best mixtapes of 2015 in my opinion. Also, shout out Tori Kelly, she's got a great voice and she's gorgeous.
9) If you could work with any artist you wanted, what would be your dream collaboration?
I think about this all of the time. Let's see, I would probably go Rae Sremmurd, Drake, and Fayze on the verses, Trey Songz on the hook, and Mike Will Made It on production. The music video for that would be insane.
I definitely want to collab with Lil' B at some point, dude's one of a kind.
10) What has been the best moment in your music career so far?
My first concert at Dartmouth in September 2014 probably takes that spot. I wasn't very good yet, but the atmosphere was ecstatic, and the crowd was incredible. Definitely want to get more gigs like that in the future.
11) So what's next for you?
We'll see how YVACC and the music videos are received and go from there. I want to book some more live gigs now that I have a substantial body of work to perform. This June I'm hoping to hit the east coast and shoot some videos with other artists that I'm working with, that should be dope.
But yeah, the work continues. I've really found my sound over the past few months, and I want that growth to continue throughout 2016. Some potential collab EPs are in the talks, but I'm just going to take things as they come. I see YVACC as my launching platform; God willing, I can use the momentum from this to reach for bigger projects and more opportunity to share my sound to more listeners.