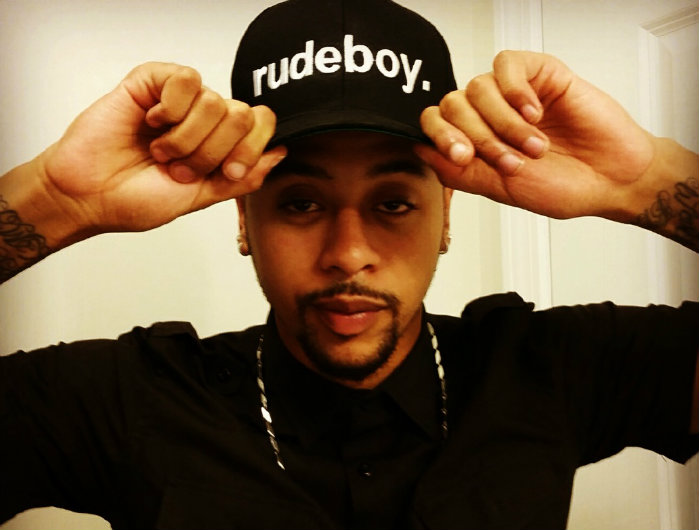 1) Tell us a little about yourself and your background.
My name is Kevin Huggins but I go by the artist name Hugó.Im 26 years old and I'm from Hartford,Connecticut.
I've been in love with music my entire life but didn't get involved with music seriously until I was 19 learning about the music business behind the scenes before I finally decided to become a artist at age 22.
2) Who were some of your musical influences coming up?
Coming up my biggest influences musically vary from a few genres of music (Hip Hop,Soca,Reggae,and R&B). I find inspiration or learn something from every artist I listen to so it's truly hard to point to one artist.
3) How would you describe yourself as an artist? Has your style changed much over the years?
As a artist I'm very authentic,versatile,and creative.Im very big on creating my own sound,speaking my truths,and my pen game.I love to tell stories and use my experiences in life to create the music I create.I wouldn't say my style changed but I've grown a lot as artist as well as a person.
4) What's your process like for making music? Do you have a set routine or does it vary track by track?
My creative process is simple.I look for instrumentals that touch my soul and get lost in the music,after that words and ideas rush to my brain and I just try to write it down as efficiently as I can.
I'm usually in my room creating I like to be by myself when I create but I have no problem stepping out of my comfort zone.I'm comfortable everywhere.I don't have a set routine when it comes to creating.I like to let the instrumental talk to my soul and let the music take me away and I go from there.
5) Can you run me through the making of your latest project? Where were the studio vibes like?
The making of Dómain Hugó (My L.I.F.E) was fun to say the least.During the making of it I was in such a groove.I wrote 5 songs in one day creating this project I haven't come close to that much work in a day since lol (I'm going to beat that though).
I learned a lot about my work ethic and patience making this project I was going through a lot in the mist of this project but I didn't let it hold me back and got the job done.
My studio vibes were to get the project done while being efficient and paying attention to the details.I want to have a career in music so once I get behind that mic it's time to clock in and make it count.
6) What sort of independent hip-hop promotion and marketing are you doing to differentiate yourself from other artists?
I'm just being myself honestly.Im consistently writing coming up with ideas just trying to perfect my craft.I use social networks as well to promote (Instagram & Twitter: @DomaimHugo). I perform here and there but that will come when the buzz grows.I just have to be patient and control what I can control scene.
7) What are you thoughts on the current state of hip-hop music today?
Hip Hop wavy to me. I fuck with it.I mean the music I listen to is all I can speak for.I listen to 90s Hip Hop music mostly, Soca, Reggae, R&B here there.
8) What music are you listening to these days? Anyone in hip-hop really blowing your mind?
I listen to plenty artist.I listen to Nas Pac B.I.G Snoop Vybz Kartel Machel Montano just to name a few.Its so many it's hard to say every one.
9) If you could work with any artist you wanted, what would be your dream collaboration?
My dream collab would Snoop,Wiz,Nipsey,Cole,Hov,honestly any one that can make me elevate my game.I like to learn so I would love to just sit back observe build while we putting in work.
10) What has been the best moment in your music career so far?
I haven't had my best moment yet I'm working towards that staying prayed up and consistent on my pen game.
11) So what's next for you?
I'm working on one project and just finished one before that.Im going to call the first one Top 5 EP,it's a dedication to my top 5 artist in hip hop.The one I'm currently working on is Dómain Hugó 2.Im exited about both,it's been a while since I been in the stu so I'm excited about the recording process.