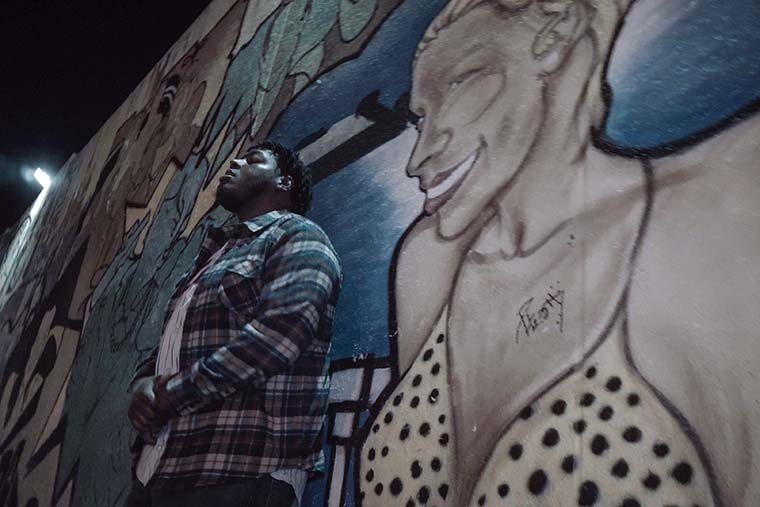 Gran Larson was born Calvin L. Nelson on July 11, 1991 in Dallas, Texas. He developed an interest in music at an early age, when he would freestyle and rhyme for fun with his friends.
He figured he could do more than just rap for fun so he began to pursue bigger aspirations that quickly came to a hault in middle school when he lost in a talent show, but it would take more than that to keep him away from his dreams.
He started to rap again with the support from a few friends and classmates. This comeback featured a new style and approach. He wrote everyday, but did not limit himself to only rap. He wrote poetry as well; it helped his thought process prior to writing music.
"Putting your heart into poetry allows it to come out through the music," Gran Larson says. With the influences of The Notorious B.I.G, Scarface, Method Man and Outkast, Larson recorded his first song titled "Listen (Feel Me)" letting everyone know that he'd entered the rap game. He released his debut mixtape "Burn Notice" on his birthday 7/11/12 showcasing his style of rap.
1) How long have you been doing what you're doing and how did you get started in the first place?
I've been doing music for awhile. Started taking it serious recording back in high school, linking up with the homies and starting freestyle sessions. The lunch time rap sessions always gave me ideas to work on real song with. It was up to me to craft the inspiration into a skill, I'm still working on it.
2) What sort of hurdles and obstacles did you face to get to where you are now?
Man not having recording equipment or money to record and not having resources. Over the years since I've started I've met so many people I connected with musically and personally. Everything sort of fell into their place. Not to mention people not believing I was writing raps haha. Till this day when I play a record for my moms she don't believe it's me.
3) What's the hardest thing about being an independent artist?
The hardest thing as of now is getting people to believe in your vision. That's not just with music that with any profession. Family and friends won't see the ideas and inspiration until a few moves are made. No trip though, in due time if you continue to push issue and things start to shake they'll understand. It's all a process.
4) Are there any independent hip-hop artists out there who inspire and motivate you?
The homie Raw Elementz!! That guy there is a workhorse, headlining his own shows and opening up for other artist like SZA & Dave East. He got his clothing line going and his homies are with him pushing too.
Can't forget lil bro Reb Creezy and Bobby Session. One love to Bobby recently signing to Def Jam, if that's not motivation I don't know what is. To people talking about Dallas don't support Dallas. They still sleep I guess.
5) Where do you see yourself in 5 years?
Where ever the universe allows me to be. Everything works on its own, lets see what happens.
6) Who were the first influences on your music and style?
Master P!! Dude really gave us proof that there IS a way out the ghetto. Always been a big fan of Styles P, the ways he tells stories in his raps you can relate to as far as style and how to put things into perspective. As of right now my favorite artist is Curren$y. Work ethic is on 9000 man.
7) If you could choose to collaborate with 3 other artists on the same track – who would they be?
Scarface, Kendrick Lamar & Method Man….honorable mention could be Redman, Curren$y & Berner. Another honorable mention could be Sade, SZA & Joey Bada$$, that would be fire to hear.
8) How do you currently make money as an independent hip-hop artists?
The old fashion 9 to 5 haha. Got to invest in the craft somehow, it won't just happen by itself.
9) What are you hoping to achieve with your music?
I'm hoping to inspire the world. Can't do it all at one time start with the ones closest to me and then aim to expand the vibes further. It's super cool to be different. Like I say, all in due time.
10) What do you think is the biggest barrier an artist like yourself has to overcome, to gain commercial success?
Greed, shade, the word "NO" (a lot of people most definitely struggle with that) and a few other things. Ways to overcome that is to stay focus and overstand that everyone is not going to like what you're doing and what you have to say.
Forget them just keep pushing eventually they'll become supporters. If not, then there are millions of other people to inspire. Everyone won't make it to the end of your journey.