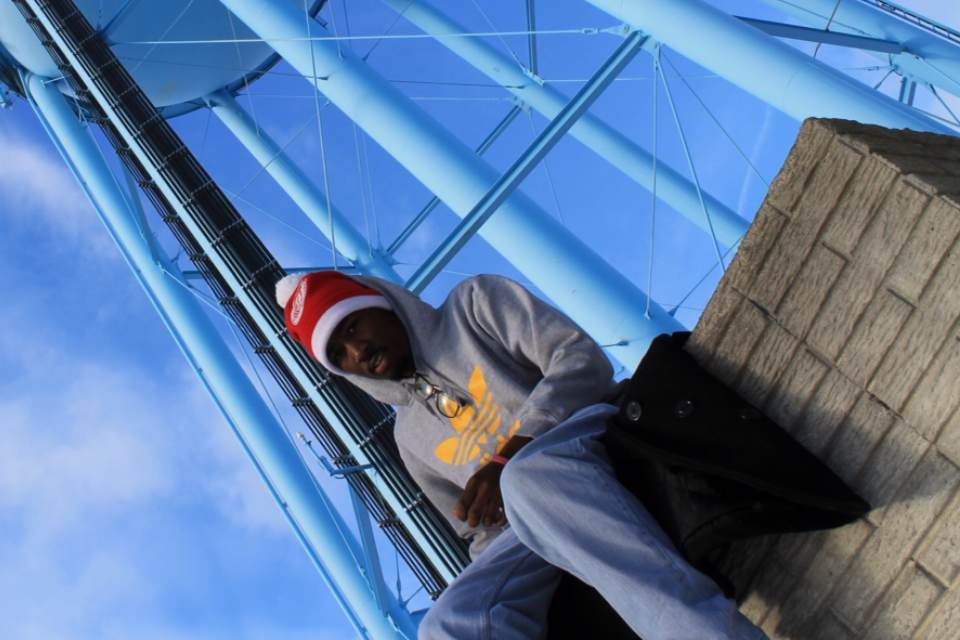 For the hip-hop heads out there fiending for some of that good shit, some of that beats, rhymes and life, some of that lyrical, look no further than Dave Lyric, the 21-year old rapper from Detroit, Michigan.
Dave Lryic recently dropped The Holographic EP, a laid back listening experience that showcases his skills on the mic as well as '90s boom bap influences.
1. To kick things off, can you tell us a little about yourself, where you're from?
I'm 21 years old and Hip-Hop is what I live. I'm from Metro Detroit, and I've been writing since I was 16.
2. Who are some of your music influences?
My influences come from so many, I often get the Eminem comparison which is definitely one of them. The way he rhymes is incredible.
My favorite artist is Erykah Badu, I love the vibes she creates with her words and the tones of her voice. She can make the most stressful day relax.
I love artists who can create a world for the listener through their music. That's what I strive to create, a sound that can pull you out of everyday life and make you really feel it. That's what my influences do for me.
3. I get this '90s boom bap vibe from The Holographic EP – are you a big of that era?
I'm a huge fan of that era! I came up on a lot of that music, I didn't have a choice. My dad has always been a fan, so I grew up to it. EPMD, Redman, BIG, Das EFX, Public Enemy, all that!
That's funny that you got the boom bap vibe lol I didn't do that on purpose. I just love to rap, and I just wanted to do my thing on this project.
4. You say you were inspired by J Dilla. What was it about Dilla that made him such an incredible artist?
My homie Sound Boy actually put me up on the legendary J Dilla a while ago. I got into Slum Village and Donuts, and started to realize why Dilla was so respected and had to respect his legacy as well.
5. Likewise for Eminem. It's pretty clear now that Eminem is one of the greatest rappers of all time but what makes him special to you?
Eminem is who I always get compared to, which can be a good and bad. Good because you can't deny him as a GOAT! To be compared to an artist with that much creativity and talent is a dope thing but as an artist, I want to establish my own sound and lane in hip-hop.
I came across the The Marshall Mathers LP when I was 8 years old in the back seat of my dad's Plymouth. From then on I was a fan, and it's a big part of what got me into wanting to be apart of the culture.
6. Can you talk about your process in the lab? How does making music work for you?
I have a small home studio, I've always engineered and mixed my own music. I usually write my lyrics while laying down my vocals. My concepts sometimes come after writing, every song is different.
I wrote "INception" with a plan from the first time I heard the beat, with the concept being centered around the title. While a track like "Million" started with "I seen this one movie everybody died at the end…" making the verse like a conversation starter. I named Million after writing the second verse, while I titled INception before I finished writing the song.
My process depends on the track, but for the most part I like to write as I feel my way through the beat. That way, I have the most raw product I can produce. I don't like to sit on a beat for too long because it might lose that energy.