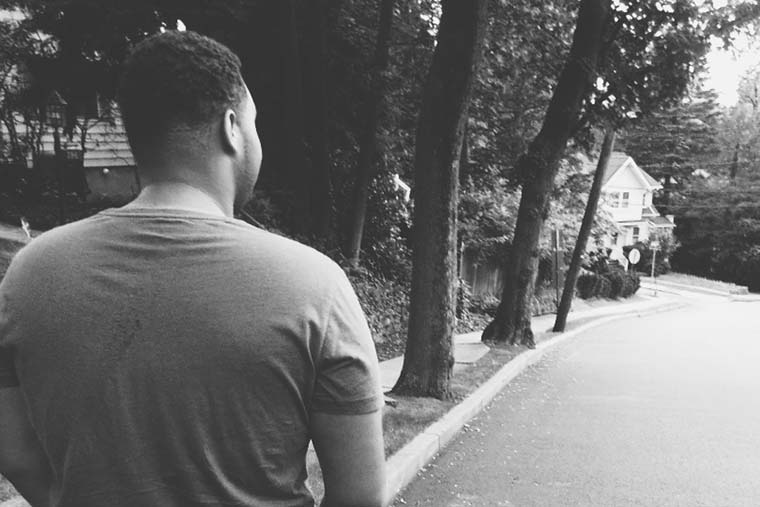 Artist Bio: The kid from New Jersey pours his pain into his music and expresses his self like know other artist. At the age of 19 "CRIS INFINITE" has experience a life style that many have faced but are afraid to show.
He is still a growing artist that will keep coming with more music that will focus on topics that we all should pay attention too. Take a listen to the new mix tape and vibe out to something other then money talk and big houses. Take a walk with him as he grows to be a great artist.
1) Talk to me about the making of your latest project. What was the inspiration behind it?
To be honest I just love all women this single is something I've never done before. My good friend and the girl that executive produced this record told me she Dosent feel beautiful that's where I started writing this.
2) With the music industry tanking and record sales falling, how do you currently make money as an independent hip-hop artist?
I create my own whether I'm writing for bigger artists or helping smaller artists I'm always working.
3) From a business point of view, which artists in the game do you think are really pushing the boundaries and changing it up?
I used to say Chance I felt like for a while he showed the power the Audie's has and not a record label. But now I don't see anyone moving that way.
4) What business lessons have you learnt from the music industry so far?
Don't trust everyone. Simple but effective not everyone especially here are trying to be friends.
5) What do you love about hip-hop music?
This is the only genre that accepts all as long as you pay your dues and respect the legends that came before, I wanna be bigger then pac and I personally don't like pac's music but I do know he's a legend I know he has done more for this culture then most.
6) What still surprises you about hip-hop?
That it's still in an amazing space they said we'd die out in 79 and it's still pushing.
7) If you had the power to change one thing about the hip-hop industry to help independent artists – what would it be?
Change the labels from a spots team system to a artist based system.
8) Who do you think are top 3 rappers doing it at the moment?
I won't say the obvious 3 for Cliche purposes so I'll say Dave east 6ix9ine and Cardi New York runs hip hop right now.
9) So what are your plans for the future?
To be happy that my best shot.