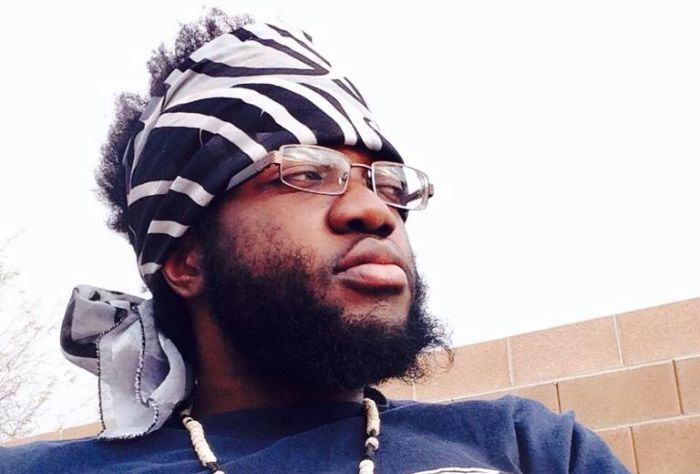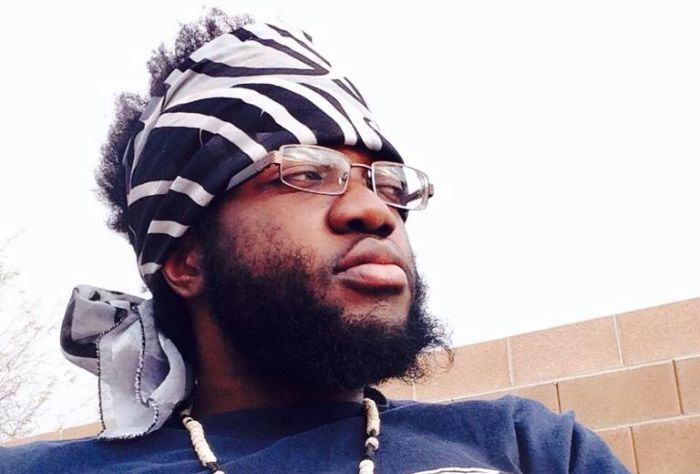 1) Do you remember the moment you wanted to be a hip-hop artist?
I'm more of a fan than anything, so back in 2010 once I realized there wasn't any hip hop music out that I loved and related to, I figured I'd just do it myself. Be the change that you want to see type of thing.
2) What was it like creating your latest project?
My latest project (Lost Files) was the funnest to create. Mainly because I had no idea I was creating a project, lol. I had some songs that I didn't want on my debut album for a few reasons. I had a mixtape in the works that I kept having to push back due to circumstances out of my control.
So I figured I owed it to myself and my fans to drop a track here, and a track there while we wait for the mixtape to be complete.
Then like a week ago (bobby shmurda voice haha) I realized I had enough loose tracks to make a project out of it. So I just played around with the order a little bit then voila, magic.
3) What are you trying to achieve with the project?
Increase my fanbase, hopefully drive them to purchase my debut album Rocka that is already out and available here: smarturl.it/RockaTheAlbum. And also create a demand for venues to ask me to come perform and put on a show in their establishments.
4) What are your thoughts on staying independent or signing to a major label?
I luv being independent and being able to do whatever I want, when I want. But I'd be open to sign to a major label just to get a large sum of cash that I can invest in my own label and artists that I've been finding over the past four years that deserve to be heard as much, if not more than I do.
5) How do you feel about the independent hip-hop industry right now?
It's pretty dope. Social media and the internet is great, but I feel like its the wild wild west. There's no rules and it's too flooded for fans to find the best of the independent artists.I feel like someone needs to come in and curate it.
That's people like me and you. We have to build our platforms up in notoriety so fans can know where to look for the best and realest music.
6) As an independent hip-hop artist grinding it out, what sort of promotion and marketing are you doing to stand out from the rest?
Me I'm a rockstar. My marketing style is pretty wild. I honestly just go with the flow. I post a lot on Instagram so people can get to know me and realize I'm a real person with flaws like everyone else. I just feel like my personality is so unorthodox that it stands out.
I also reach out to a lot of DJs, producers, bloggers, pretty much anybody who I think would feel my music. I don't get mad when I get ignored, it's part of the game. You gotta be able to be patient and thug it out.
7) How do you think you've grown as an artist?
I found how to use my voice in different ways. I listen to all kinds of different music to see what I can improve on. I've grown to a point where I'm really confident in everything I put out now. I have like 400 songs that I've deleted from my catalog that aren't up to par. But now I know what I'm doing.
8) How do you feel about hip-hop today?
I think it's dope. I like Young Thug and J. Cole the most currently. Jay Z is my idol so I'm always following what he's doing on the business side of things.
9) What artists in the game today do you look at for inspiration?
Kinda answered this on question 8. But outside of hip hop, I luv Tinashe, Marz Léon, Bob Marley (even though he passed away, rest in peace, he's still one my biggest inspirations today) / Jhené Aiko is really dope, Banks also (the singer from UK).
10) Who are your top 5 rappers dead or alive?
No order:
Jay Z
2Pac
Myself (just being honest)
Young Thug (call me crazy, I don't care haha)
J. Cole