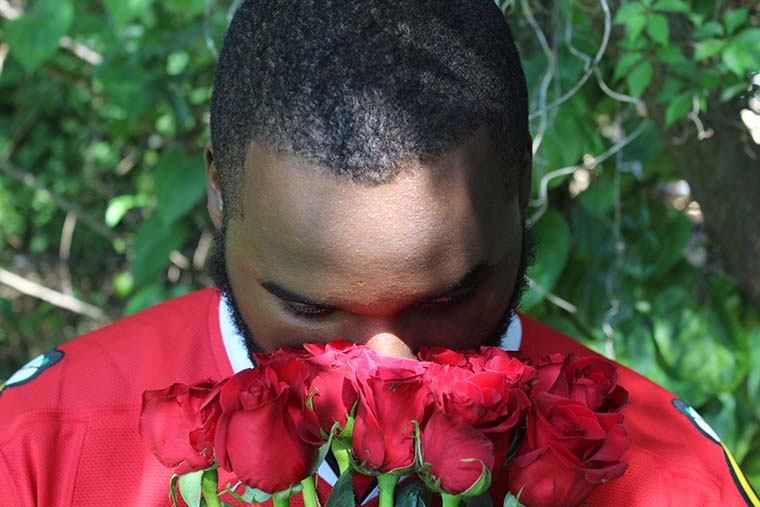 BossYon is James A. Yon. He formed his persona, BossYon, because of his commanding presence in life, love, and the love of hip-hop music. He has been influenced by the masterful and dynamic sounds of rap artists like Kendrick Lamar, Drake and Young Thug.
BossYon's EP, "Memories of You" was released on 1/10/2018, contains five tracks so far that reflect his experiences with love, life and are about the gritty side of love and life. BossYon has been in the shadows of other local artist and is striving to take his flavor of music globally.
1) Talk to me about the making of your latest project. What was the inspiration behind it?
The inspiration behind my latest project is about a failed relationship with a girl that I had deep feelings towards.
2) With the music industry tanking and record sales falling, how do you currently make money as an independent hip-hop artist?
I make money as an independent hip hop artist by working odd jobs and designing shirts and hoodies.
3) From a business point of view, which artists in the game do you think are really pushing the boundaries and changing it up?
I feel that Kendrick Lamar is really pushing the boundaries and changing the game by his social activism in his music.
4) What business lessons have you learnt from the music industry so far?
The business lessons that I have learned are to read the fine print and to stay as active as you can for yourself.
5) What do you love about hip-hop music?
I love the beats, the variety and messages in hip hop music.
6) What still surprises you about hip-hop?
What surprises me about hip hop is the influx of new artist and their music.
7) If you had the power to change one thing about the hip-hop industry to help independent artists – what would it be?
I would change the lack of control that artist have in the industry.
8) Who do you think are top 3 rappers doing it at the moment?
My top3 rappers are: Kendrick Lamar, Drake and Young Thug.
9) So what are your plans for the future?
My plans for the future are to put as much work in as I can to be a successful hip hop mogul.