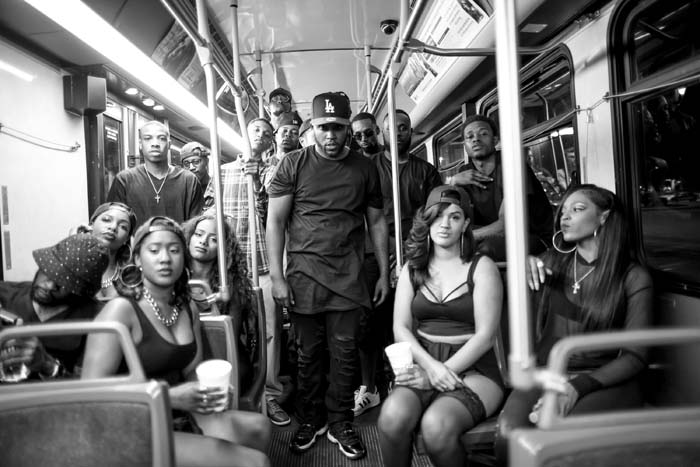 A young lyrical artist by the name of ThommyPropane from Milwaukee Wisconsin by way of Atlanta GA. Been rapping for roughly 3 years, dropping 2 mixtapes (Child Support: take 1) & (An Eye 4 An Eye) via SoundCloud and Spinrilla.
I'm a lifestyle rapper, just trying to preach this "propane" to the youth. LimitlessAvenger is my brand/entertainment company displaying dope artist and hot music all in the same motion.
Connected with other brands on the rise such as "One2One2 ent" and "NoPlaysMissed". Ive worked with grammy nominated producer and vocal engineer Chad Roper, as well as the up and coming phenom biznessboi who produced my latest single "Trap Phone".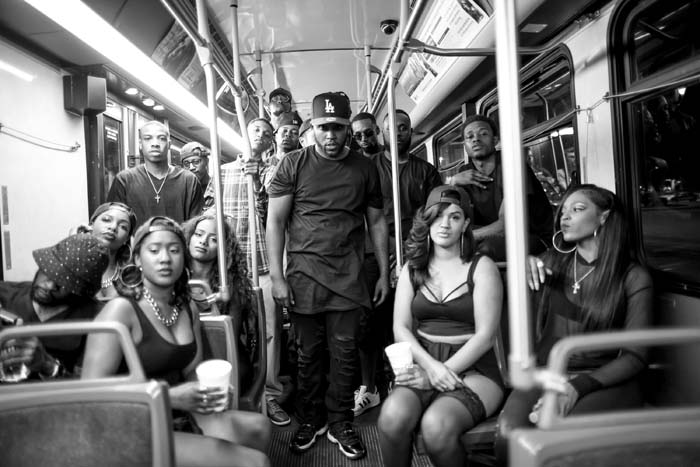 1) Tell us a little about yourself and your background.
I'm 23 years young, with 2 children; my oldest baby girl Presley Zenii, and my young prince Jalen Jr. I feel like I've been blessed with a vision to speak to the people that can relate to me and my situations.
I'm looking to use this music as a platform to show the world and my children that dreaming is simple everybody can dream, but chasing the dream is how you end up "dream living".
2) Who were some of your musical influences coming up?
Some of my musical inspirations were Jay Z, Nas, Biggie, Ghostface, Fabolous. Rappers with honored verses with style and grace.
3) How would you describe yourself as an artist? Has your style changed much over the years?
I would describe myself as an artist that's observant enough to take what I see and word it how I envisioned it. I'm the peoples rapper but I'm for me first if that makes sense. My style over the years has evolved into the potential that you could picture listening to my music when I was starting so yeah it has changed quite drastically, I'm a young trendy rapper.
4) What's your process like for making music? Do you have a set routine or does it vary track by track?
My process involves packs of pre rolled backwoods and my storage room that I turned into "the box". Instrumental on repeat until I hear something substantial enough to put down in my notes.
5) Can you run me through the making of your latest project? Where were the studio vibes like?
My upcoming EP "SuperNova" was a gift to me by my lil bro (stylist/fashion enthusiast) Ari Viner. He bought the beats from a young dude outta Gwinnett and let me bless them. I wrote 5 songs in 6 hours, and recorded them in 2 two hour sessions. So it was really an intense prophetic revelation that I ran with and decided to share with the world.
6) What sort of independent hip-hop promotion and marketing are you doing to differentiate yourself from other artists?
A group of connected brands do a consistent group chat with suggestive posts and ideas that could benifit the vision. LimitlessAvenger, PropanePromotions and NoPlaysMissed.
7) What are you thoughts on the current state of hip-hop music today?
Hip Hop right now is tasteful. Entertaining to say the least. Still plenty of room for different people to paint secular pictures. Simliar to the league when Jordan was playing with the Wizards, had niggas wondering who and what was coming next.
8) What music are you listening to these days? Anyone in hip-hop really blowing your mind?
I've been listening to Adele, I've been listening to a little Drake "NWTS", NPM Vol 1(hosted by sunnyswerve) and the young homie Jurpp.
9) If you could work with any artist you wanted, what would be your dream collaboration?
My dream collab would be with Hov before he finally decides to put the mic down and then probably Chris Brown.
10) What has been the best moment in your music career so far?
One of my best musical moments by far was my "validation campaign in Milwaukee. I came to my home city and executed a very well thought out blueprint. Shot some dope ass visuals with the great Steve White. Performed at multiple venues throughout the town and had fun doing it.
11) So what's next for you?
Man, the world then then the sun and every other star!