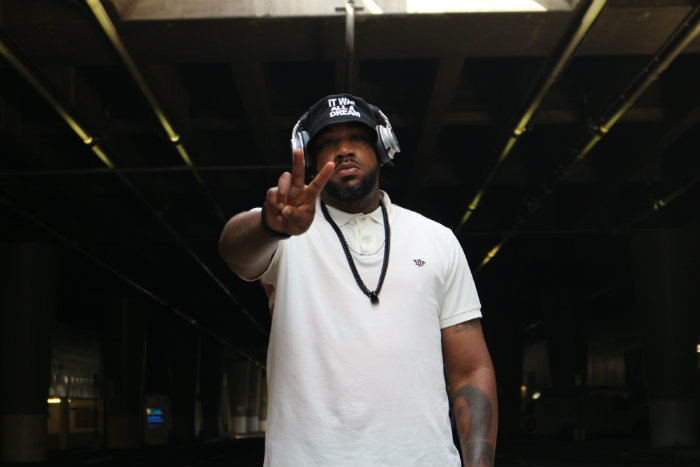 1) Tell us a little about yourself and your background.
I go by the name Real Chop Clark. Im a recording artist originally from New York but Im repping Aurora, Colorado. I started recording in 1993 when you had to load up a VHS cassette (ADAT Tape).
2) Who were some of your musical influences coming up?
I'm from the Golden Age School of Hip Hop, i grew up influenced by KRS One, AZ, Kool G Rap, NaS, Big Pun, Notorious BIG, Jay Z, etc.
3) How would you describe yourself as an artist? Has your style changed much over the years?
I would describe myself as a "Spitter." My style has changed a lot, many times I've tried new and different things to reinvent myself over the years. My basic cadence has aged like a fine wine tho. #BordeauxFlow.
4) What's your process like for making music? Do you have a set routine or does it vary track by track?
It varies from track to track. Sometimes i sit there and knock it right down. Other times I have to let it marinate.
https://soundcloud.com/realchopclark/pipedreams
5) Can you run me through the making of your latest project? Where were the studio vibes like?
Aw man, we got videos for that. lol I like to schedule my studio dates monthly and i use the bulk of that off time to write, rehearse, and revamp. When i do go into the studio I usually book 48 straight. I'll eat & sleep in the studio and its just a good time, non stop laughs.
6) What sort of independent hip-hop promotion and marketing are you doing to differentiate yourself from other artists?
As much as I can. Im just an artist myself so the whole COO thing is an additional hat we artists have to wear now a days if were serious about our craft. Lets just say I put A LOT OF TIME into this.
7) What are you thoughts on the current state of hip-hop music today?
I think there are people who are really out there trying to change the game and bring that good music to you. I think there are more people that are just trying to imitate styles they think will make them money.
8) What music are you listening to these days? Anyone in hip-hop really blowing your mind?
I like Dave East, Curren$y, Joey BadA$$, Kendrick Lamar, ScHoolboy Q, Vic Mensa, Troy Ave, Freeway got a new mixtape out too thats in the deck.
https://soundcloud.com/realchopclark/godgotmeradio
9) If you could work with any artist you wanted, what would be your dream collaboration?
Any one artist would be Kendrick, my dream collaboration probably Robert Glasper or Musiq Soulchild.
10) What has been the best moment in your music career so far?
My best moment was meeting NaS, Jay Z, and Spike Lee at an Album Release party but that had nothing to do with MY career really.
11) So what's next for you?
I have a crap ton of beats to go through so stay woke.