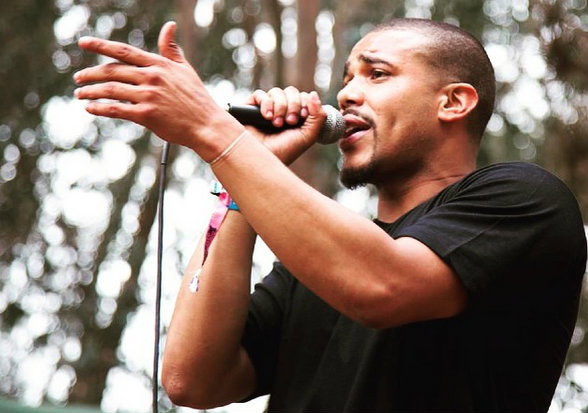 From Oakland, California, and recent graduate of UC Berkeley, Genra's music blends modern innovation with reverence for hip-hop's traditional roots.
Genra released his debut album Light Blue in 2014 and has since dropped five new tracks on SoundCloud, some of which will be featured on his upcoming 12-track album.
Continuing to grow both his music and his fan base, Genra has performed on legendary stages including Outside Lands Music and Arts Festival (2015), Yoshi's Jazz Club of Oakland, and Shoreline Amphitheater.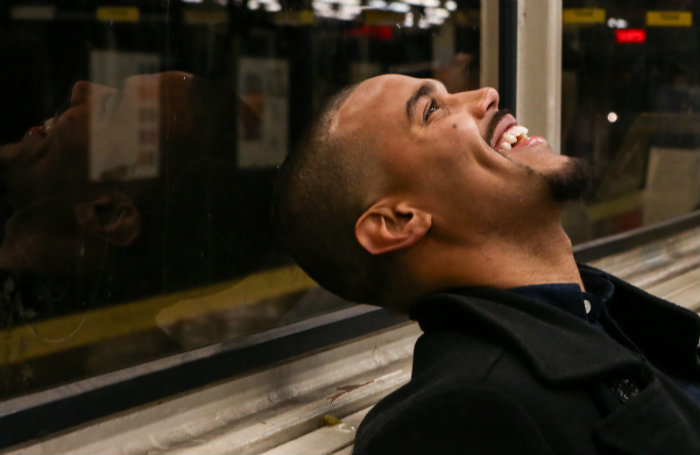 1) Talk to me about the making of your latest project. What was the inspiration behind it?
My last project was entitled Light Blue, as was the single. My good friend Cise, sent me a batch of beats and when I listened to the third joint, I saw light blue colors.
The name stuck because it represented everything about my life. Beautiful skies with people crying below. The music feels a bit more timid than my new stuff. But, people enjoy it and I'm ultimately glad they felt it.
2) With the music industry tanking and record sales falling, how do you envision yourself earning a living as an independent hip-hop artist?
The music industry is like any other business vertical, it changes with time. My job as an artist is to keep the integrity of the music while finding creative ways to monetize my craft. I think building locally is paramount. Creating a buzz and expanding outward from there.
Last Friday I performed at Oakland's First Friday's (which I'll be doing every first Friday). It was a free show but I sold merchandise and collected email contacts, with whom I'll follow up with and solicit more merchandise or a ticket to a show at a later date.
I have quite a few fan activation ideas as well. People are no longer paying for music only, they are paying for experiences. I'll be offering a range of experiences to a range of fans. Some fans want a "turns-up" experience. Others want a "Tiny-Desk" NPR experience.
Either way, with the new music I'm working on and the fan activations we're setting in place, we should be able to earn a living despite the drop in physical musical sales.
3) From a business point of view, which artists in the game do you think are really pushing the boundaries and changing it up?
There are quite a few.
Ryan Leslie – though not nearly as prominent in the industry now as he once was, has taken steps to help musicians own their audience.
Though there are tons of artists doing amazing things, this concept is too simple and brilliant not to mention. Why? Everyone is excited when they receive their first iTunes check, YouTube payout or that first big compensation from a show.
But the challenge is, once you've received your check from iTunes, that's it. You don't know who bought your product, you don't know where they're from and you're ultimately blind to the very fans who loved you enough to spend money on your music instead of streaming or downloading illegally. Apple will not give you this information but they absolutely use it for their own marketing purposes.
Ryan Leslie is putting power into the hands of the artist. If you can sell 5,000 records once using his distribution platform, you actually can sell 5,000 again. Why? Because you can learn, invest back into your fans and eventually have real numbers and data that can help you scale your business.
Others worth mentioning:
Chance The Rapper (Doesn't sell albums).
Macklemore (Never signed).
J. Cole (No features, self production) – Created his own label.
Drake ( Hiring a writer to build his brand) – Though many people hated Drake's decision to allow a ghost writer, I work in advertising and know that most Executive Creative Directors don't "write" the copy people know and love.
They instead oversee it and perfect it. And, though I wouldn't have done it, I cannot discredit Drake for building his brand by hiring staff who could create for him while he tended to other things.
Tech N9ne – Strange music is a phenomenon. But Tech has carved out a niche audience and has built a funnel to run all of his fans, artists and products through.
This keeps his fans excited as new content is constantly available for them. It keeps his artists motivated because there fans are really listening. And it keeps their business thriving because both groups are invested.
4) What business lessons have you learnt from the music industry so far?
The music industry is just like any other business. You need a great plan, serious brand awareness and a killer product. Without these essentials your business will either be non existent or unable to support it self when success comes.
5) What do you love about hip-hop music?
Everything. The expression. The focus it takes to really be great at it. The opportunity it creates. The relationships it forms. The fearlessness. The aggression. I love the aggression.
Sometimes I can't express myself in a normal conversation but I can get my point across in a song. And If you didn't get it the first time you heard it, you can always play it again.
6) What still surprises you about hip-hop?
That people are still making it.
7) If you had the power to change one thing about the hip-hop industry to help independent artists – what would it be?
More transparency. Artists should know who their fans are. Apple, Spotify, Pandora etc should disclose that information. It helps the artist know who is actually listening to them. It's impossible to keep a fan base as an independent artist if you don't know who is listening and why.
8) Who do you think are top 3 rappers doing it at the moment?
I'll give you the top 4 rappers I'm listening to. But this doesn't mean I think they are the best. They're just who I am listening to right now.
1) Cole
2) Kendrick
3) Logic
4) Mick Jenkins
9) So what are your plans for the future?
I plan to drop my upcoming album (some of which you can currently here on SoundCloud) entitled Who is Genra? in July 2016.
I'll keep releasing music, doing shows and building my fanbase in the Bay Area and as I noted before eventually expand to other regions. I ultimately just want to be heard. That's what every artist wants.