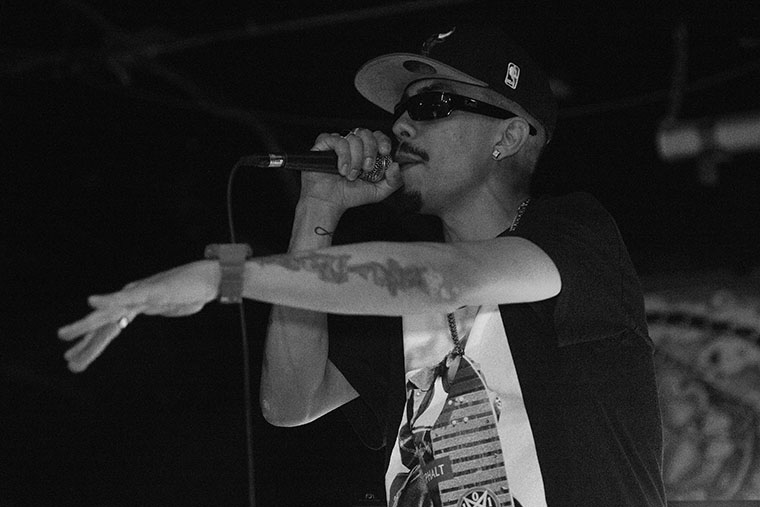 Anthony "G-CO" Jojola was born August 21st, 1989 in the city of Denver, Colorado. He has been making rap music for the past 15 years and continues to push the limits. G-CO started rapping in the 6th grade and is no stranger to criticism.
1) Talk to me about the making of your latest project. What was the inspiration behind it?
My inspiration is the close relationship I have had with High Kaliber Entertainment. I have always made my own music but after doing a few tracks with them, it has really given me the drive I needed to improve on my own personal style of rap. My new track, "You Don't Want It" which HKE produced, is the hit I feel will make a huge impact on my rap career.
2) With the music industry tanking and record sales falling, how do you currently make money as an independent hip-hop artist?
I'm always on my grind. Always hustlin'. That's what it takes to be successful in today's industry. I don't see the industry failing, it has just taken a different path. There's always ways to make money in the music business.
You just need to know where to look, and be more creative than the next guy. I make my money working with other artist on projects and performing in shows around Denver.
3) From a business point of view, which artists in the game do you think are really pushing the boundaries and changing it up?
The artists who I personally feel are changing the game (good and bad) would be Tekashi 6ix9ine, Scarlxrd, and Lil' Uzi Vert. They all have their own unique style and the way they promote themselves, nobody out here is doing. At least from what I can see. They are out there exceeding limits, and doing whatever it takes.
4) What business lessons have you learned from the music industry so far?
Just be yourself and make sure you have your money straight coming into this game. Without those two things, you're wasting your time and everybody else's. There's a lot of people out here that will try to take advantage of you. You must keep your eyes open and think everything through carefully before agreeing to anything.
5) What do you love about hip-hop music?
Hip-Hop music is one of the sincerest forms of self-expression without any boundaries. We have freedom of speech in the United States of America and nothing can stop me from saying what I have to say. Even if it offends someone, I'm going to say it.
6) What still surprises you about hip-hop?
What surprises me the most about hip-hop is that it's always changing, evolving. Every generation coming up has their own new way to express themselves. They take what was done in the past and build on.
Whether it be good or bad. Now days with social media, there are so many avenues to get your name out there where in the past if you didn't live in one of the major cities, you were overlooked.
7) If you had the power to change one thing about the hip-hop industry to help independent artists – what would it be?
I feel like the industry needs to find a way to help promote independent artist music. It's expensive to try and get your music advertised and distributed without help. There needs to be some type of avenue for artist to get their music advertised and heard after it is digitally distributed.
8) Who do you think are top 3 rappers doing it at the moment?
Denzel Curry, Scarlxrd, and my personal favorite – Astonish.
9) So what are your plans for the future?
Too many to list. I think everyone wants to walk on stage and get that Grammy. Without a doubt you will be seeing a lot more from me in the years to come. Why stop when this is my passion. I have goals to fulfill. I will not stop until I achieve them.