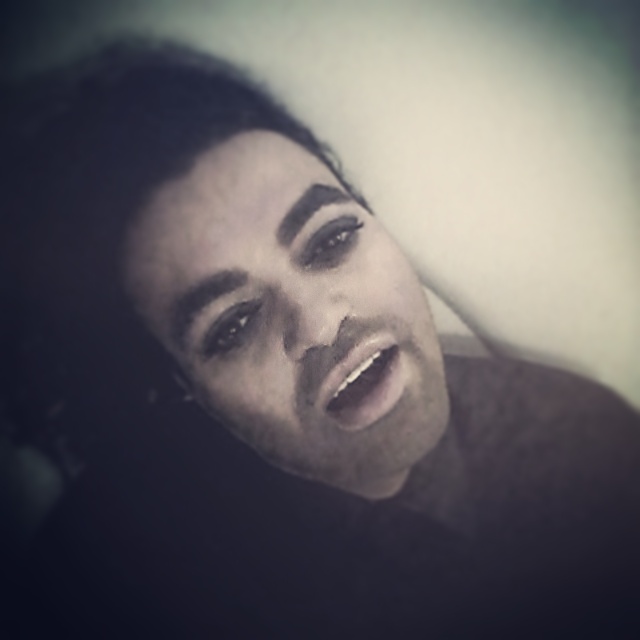 1) Talk to me about the making of your latest project. What was the inspiration behind it?
Hi, Stop the Breaks, so my latest single is called "Stay Fly" and the beat was given to me by Eric "E. Smitty" Finnerud from SoundAliveStudios in Atlanta, GA.
So when I first heard this beat it confused me, I couldn't hear any type of melody it was very fast for me. I didn't think anything would come of it. But upon further listening these ideas and thoughts just started flying to me and I knew this song would need another voice to compliment mine.
So the inspiration is about me and Gia Starlight the other vocalist on here going to an insane party where there may be temptation waiting around every turn but we are saying "You know that we all "Stay Fly" we all smoke something and we all get high, you can't show us nothing that we haven't tried and if you try to talk we walk on by."
It's kind of like we've seen it all and done it all we are just hear to listen to good music dance and have a nice party.
2) With the music industry tanking and record sales falling, how do you envision yourself earning a living as an independent artist?
I plan on doing a lot more collaborations and promoting myself through lending my tracks to movies or tv shows, also I've been doing some live stuff too and just working with more incredible people.
I don't say no to anyone, it may take some time for me to get around to you because now people are readily contacting me with offers to work on things and that's the fun part about being independent that they don't have to go through manager, agent, record label, but its more time consuming.
3) From a business point of view, which artists in the game do you think are really pushing the boundaries and changing it up?
I love Bjork, I like stuff coming from Sweden like Tove Lo, Mo, I love FKA Twigs, Banks. I like artist that push the boundaries Wiz Kalifah, Kanye West, Kendrick Lamar, Zebra Katz, Lil Wayne, B.O.B. Anyone that does not conform I like.
4) What business lessons have you learnt from the music industry so far?
I learned that you have to promote yourself, perform live helped me I feel very comfortable on stage so I do enjoy singing for a crowd.
5) What do you love about hip-hop music?
I love how hip/hop artist are able to paint a picture with words and tell an amazing story sometimes I get scared from the realness of it but I think music doesn't have to be safe, it should make you feel a little uncomfortable.
6) What still surprises you about hip-hop?
How sometimes and artist can come up so quickly in the game and then other times it takes months or years for someone to make it.
7) If you had the power to change one thing about the music industry to help independent artists – what would it be?
For independent artist like myself to get signed and given an opportunity because I think record companies aren't as daring and are afraid to take chances on an artist and lose money or what have you, but I'm looking to get signed this year. 2015
8) Who do you think are top 3 artists doing it at the moment?
Beyoncé, Jay-Z, Madonna.
9) So what are your plans for the future?
I have another remix for" Tension" coming out that is in Canada being remixed now. Also a producer/dj/remixer from South Africa is remixing" Kids are Alive."
More live stuff, going to maybe go to France end of spring do performances over there because the song "Kids are Alive" I did with Pierre Demay is still doing well.
More producers keep sending me beats and tracks to work with them so I'm going through all them I may release an album at the end of the year. Maybe I'll get to Australia before 2016, never been there and I have friends telling me I'd would love it.