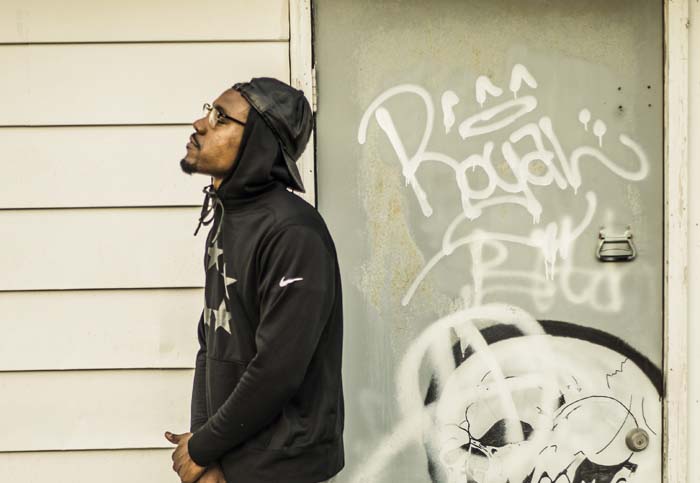 B. Miles is an American song writer, musician/engineer, and all around gritter. Early recordings is his career date back to 2009. When he and his team developed the production imprint "Lite Company".
Based in Indiana, B. Miles quickly recorded his first solo mix-tape entitled "Slappin & Evidence". Under his original moniker (MilesB100).
Over the course of the past few years B. Miles has established a portfolio of unreleased albums as well as, released a stream of 20+ singles via sound cloud. The soon to be released $.$.D.D (Same Shit Different Day) happens to be one of those hoarded albums.
Sure to set the Indie Hip Hop scene on fire. B. Miles is hopeful that his fans, family, and friends attain happiness and pride from his music. Derived from a legit grit and grind, B. Miles is a extraordinary lyricist looking to pass on motivation from a blue-collar perspective.
His first single set for release on Latonza Entertainment "Dr. Scholls" shows just that. Available digitally worldwide Now. B. Miles' debut album will be released worldwide August 16, 2016.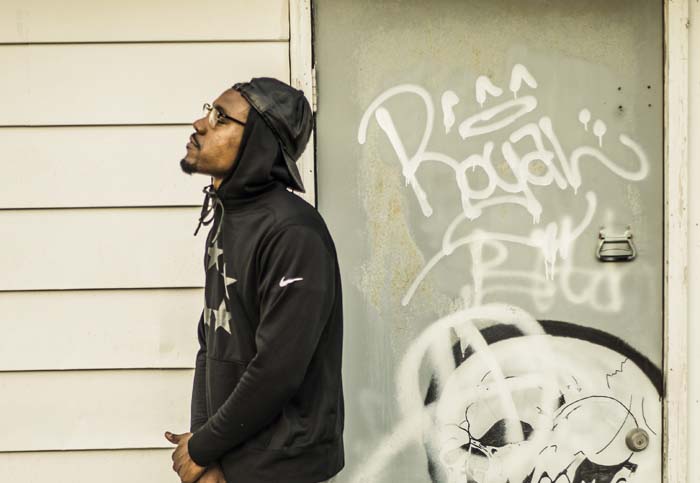 1)Tell us a little about yourself and your background?
I'm from Fort Wayne, Indiana born and raised.. 27 years old.. Been rapping since 2008..
2) Who were some of your musical influences coming up?
I could name a 100 different artist from all different genres for real!!! I have many favorites from all genres It's tough to name them..
3) How would you describe yourself as an artist?
Laid back.. Very true to myself whether I'm recording over a instrumental or talking to you.. You get the same vibes from me.. And I'm not ashamed of who I am very proud of how my life is going. So you won't get no fake feel ever!!!
Has your style changed much over the years?
Yes most def!!! I had to record and record to get to where my style is now. And I'm getting better and more experienced along the way..
4) What's your process like for making music? Do you have a set routine or does it vary track by track?
I absolutely have to be feeling the instrumental I'm listening to to be able to write or come up with the hook.. Most my music if there's a hook it's freestyled..
Just about the same routine freestyle the hook write/freestyle the verse.. It seem like when you freestyle you saying from the heart or that's been on mind.. Then I can critique it better when I write it out..
5) Can you run me through the making of your latest project? What were the studio vibes like?
It took along time to finish up $.$.D.D. Because life hit me with all kind of obstacles for real!!! But overall I had a good time..
Very memorable!! Because I've lost some people in between then and now, that was around when I was working on it. Those sessions at the studio with them will live with me forever.. But we always had fun sometimes we wouldn't even record we were clowning so much!!!
6) What sort of independent hip-hop promotion and marketing are you doing to differentiate yourself from other artists?
I got job!! That's how I go about keeping my life on track and building, making foundation!! My music reflects that!!! I'm proud to have a job working everyday and taking care of my family, without losing myself. I'm still fly and doing my thang. My wave will increase the percentage of guys like me about this low risk blue collar Grit.
7) What are you're thoughts on the current state of hip-hop music today?
Honestly.. I do not care! The mainstream artist are getting money the same as we all want to.. I'm not here to judge anybody.. I'm just trying to make some dope music and hopefully get somewhere with it.. You feel me?
8) What music are you listening to these days? Anyone in hip-hop really blowing your mind?
I've been rocking with that James Blake & Ricky Hil.. Their music most def influence me because I like that moody type music.. Type of music that get you thinking..
Spitta Andretti.. That man has dropped a album and about 4 damn mixtapes this year!!! He the most consistent in the game right now!!!
9) If you could work with any artist you wanted, what would be your dream collaboration?
I got to go with Curren$y.. I've been listening to homie since that "How Fly" with Wiz Khalifa and his come up is crazy!!! Been to a couple concerts too.. He got the all around game that I'm working on..
10) What has been the best moment in your music career so far?
August 27th,2016 I was able to perform in front of my FAMILY.. I really want to make them PROUD of what I'm trying to accomplish..
11) So what's next for you?
I'm working on a mixtape "Don't Quit Your Day Job Vol.1" going to be dope for real!!
Got a couple singles also I'm working on for the next album.. And I'm going to keep taking my ass to work!!!