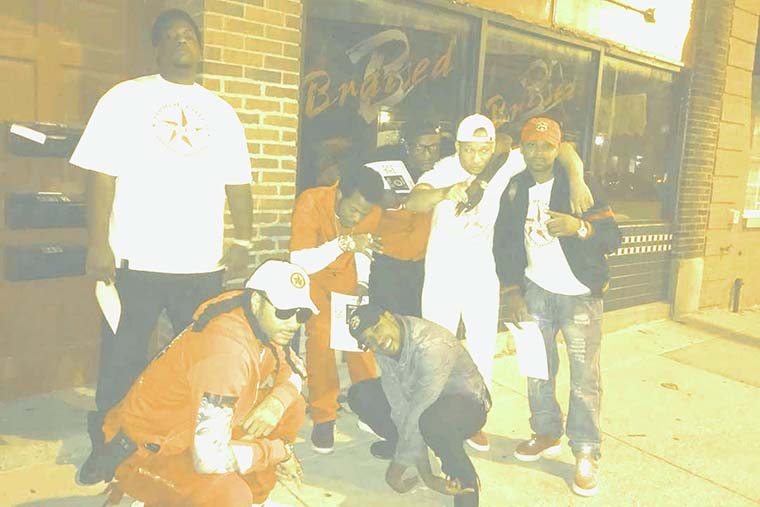 TRB Monster Music is a powerhouse HipHop Entertainment Company with artist such as, Hickey Hoffa, JBoBack, MoneyBabyy, JMix, YungGoopTru, Quest, Beck Pesci, and more. UnMatched Musical skills TRB brings dope bars, catchy hooks, and real life content.
This music is guaranteed to appeal to the masses. Follow TRB and join the movement and yes this is Monster Music.
1) Do you remember the moment you wanted to be a hip-hop artist?
We started T.R.B in 2003 TRB means thug related brovahood Mikal Mix aka Stash DB and Charles Hursey aka TY Dow are the founders of TRB.
2) What was it like creating your latest project?
The latest project Stash DB mix tape was very fun. WE looked at TRB as a family, so we got to spent time together and that was a blessing in all.
3) What are you trying to achieve with the project?
Where are looking to build record sales, build our brand, our fan base, and a more social present.
4) What are your thoughts on staying independent or signing to a major label?
If we can stay independent or sign to to a major label, me and my team don't care, we just want to be able to put our music and brand out and be heard worldwide.
5) How do you feel about the independent hip-hop industry right now?
I think its a lot of good independent labels and artist out here, I just think its hard to get the right support being independent.
6) As an independent hip-hop artist grinding it out, what sort of promotion and marketing are you doing to stand out from the rest?
Well we promote using Facebook, Instagram,Twitter, Feature FM, Linkedin, and etc.
7) How do you currently make money as an independent artist?
We have it on Tidal, iTunes, Google play, Spotify, Tuncore, https://www.trbmm.com, and more.
8) How do you feel about hip-hop today?
I feel great about hip hop today its always changing and new sounds are always coming out but most don't get the opportunity to show talent.
9) What artists in the game today do you look at for inspiration?
Jay-Z, Future, Lil Wayne, Kendrick Lamar, Stash DB, Styles P and Nas.
10) Who are your top 5 rappers dead or alive?
Biggie, Tupac, Kool G .Rap, Nas,and Styles P.