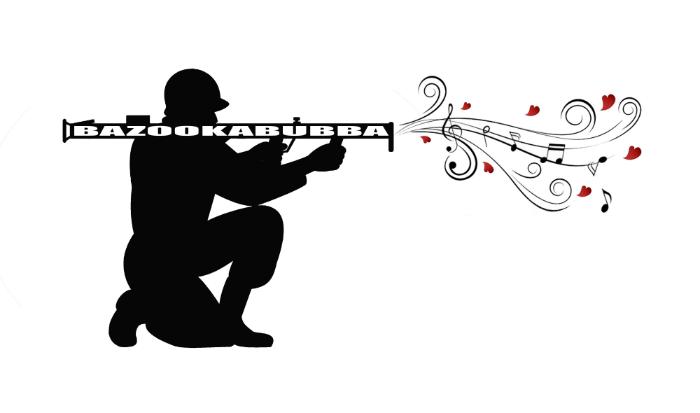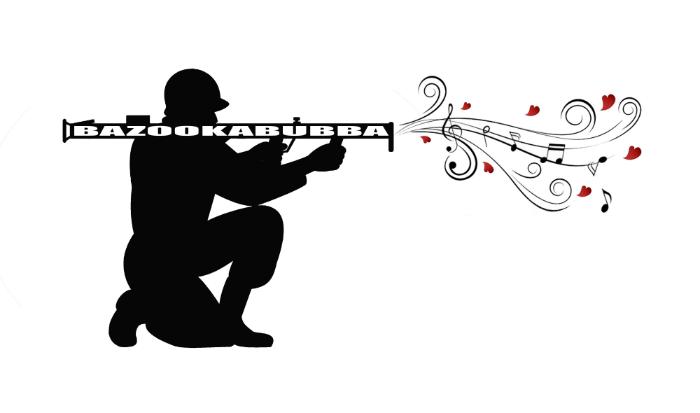 BAZOOKABUBBA isn't your ordinary hip-hop artist. As person who "defies genre and defies logic," the 29-year old artist is trying to break down barriers while creating psychological pop for the world to enjoy.
Inspired by the misfits and socially conscious in the hip-hop world, artists like The Pharcyde, De La Soul, Tribe Called Quest, Digable Planets, Common, John Legend and Erykah Badu, BAZOOKABUBBA is intent on making music that doesn't fit in a box and can't be easily defined.
Whether it's collaborating with Gia Starlight, recording in a Brooklyn studio, working with French producers on movie scores, BAZOOKABUBBA is hustling and grinding all over the world.
Artist Background: What is a Bazookabubba? Who is Bazookabubba? Where does Bazookabubba fit in the musical landscape you are so easily accustomed to? The answer is easy, he doesn't! Bazookabubba is a musical artist who defies genre and defies logic. Bazookabubba is a human empath that writes songs and makes music to heal the wounds that are inflicted upon you.
Bazookabubba first trip to the studio was a chance meeting with an amazing producer artist named Todd Carter, after he did the makeup for Puracane a NYC trip hop band. "Perfect Love" was a musical journey of experimentation, and garnered attention from other producers that wanted to work with this quirky musical artist. Soon after a video was made that went on the go viral, and peaked interest from european market and also middle east because they thought Bazookabubba was Muslim.
Todd produced another track, then Stephan Produced a couple more, also Bazookabubba acquired 3 beats from DJ Tony Tunes and wrote 3 songs from just the beats creating all the melodies and song structure. Bazookabubba knows how to write a pop song, but now Bazookabubba wants to step outside his comfort zone and has reached out to the phenomenol Producer/Remixer/Artist/CEO of EOE productions Breeze.
This particular remix was done to change the song from a more poppy perspective to a more darker introspective peice of art. This remix in particular reflects the natural progression into Bazookabubba's future musical endeavors. Bazookabubba will shock you! Bazookabubba will tittilate you! Bazookabubba will make you think! Bazookabubba will make you laugh, cry, and want to fall in love with him. Now I'm proud to introduce a promising young soon to be star to the world, ladies and gentlemen please say hello to Bazookabubba.
Stream out BAZOOKABUBBA's "Out From The Clouds" and make sure you hit iTunes to buy the single! You can also check out Stop The Breaks' interview with BAZOOKABUBBA below.
1) Tell me a little about yourself and your background.
Hi my name is Gary Mangi also known as BAZOOKABUBBA which is a childhood nickname, which shall remain private right now. I am Black/Pureta Rican and Italian decent, 29 years old been in bands playing the drums when I was younger and decided to pursue being a solo artist in 2006, at first it was just like a joke but as I began writing more it turned into something else a very serious project that has gained me a lot of fans spread out through many different countries.
2) Who were some of your musical influences coming up?
Some of my musical influences growning up were some Alternative hip hop/rnb acts like The Pharcyde, De La Soul, Tribe Called Quest, Digable PLanets, Common, John Legend, Ericka Badu, etc. I basically took after my parents I was a hippy until I discovered the Rave Scene.
3) What's your process like for making music? Do you have a set routine or does it vary track by track?
My process for making music is very different and difficult it could take me months to finish a song because I usually start with a melody that cannot get out of my head after that the lyrics will come but other times i'll have the lyrics and melody and work out the music with the producer and I have to convey how the song is supposed to go because I have such grand ideas that have to be contained and understood by the producer, but its always different, other times a producer will send me a beat and I'll create a whole world around this beat.
4) Can you run me through the making of your latest project? How the idea came about and what the studio vibes were like?
My latest project is a song called "Stay Fly" the beat was given to me by this hip hop producer named E.Smitty from Atlanta, GA and he gave me 2 beats the first one is out its called "Out from the Clouds" and its doing very well I didn't realize how many hip hop fans I actually have but the hip hop community actually has been very supportive with me besides any other community because I think they can tell i'm a hustler and i'm persistent with a natural instinct to survive in this industry.
So back to "Stay Fly" I finished writing the song in October and recorded it last week, have a special guest vocalist on it Gia Starlight, who actually is the daughter of this Trip-Hop group lead singer Ali Rogers the band is called Puracane. I'm friends with them, so that's how that came about. The song is a club banger like Rihanna-esque sound Electro-house about partying and having a good time unti you get to the bridge then it gets a bit scary, but a must listen, should be available after the Dec. 15th. The Studio vibes were fun, it was a relaxed time. We recorded it in Brooklyn at Sharpmarblestudios.com Stephan Shane Produced the Vocals.
5) As independent artist, what are you doing in terms of promotion and marketing in order to differentiate yourself from others?
My promoting myself comes in many forms of course the obvious Twitter, Facebook, Reverbnation, Youtube, Instagram, but i'm getting approached by many Promotion companies and DJ's and Producers/Remixers, and i'm open to work with whoever, i'm actually worked with this French producer who scores movies in Paris named Pierre Demay and we did a song called "Kids are Alive" which is being mastered by Universal Mastering Services as we speak should be out shortly. So I'l; work with just creative artist I'll sing the hook on a hip hop song, I don't mind, I can create art from anything.
6) How do you feel about hip-hop today and where it's headed?
Hip hop today is heading back to the right direction, I loved hip hop from 89 to 97 and then in early 2000's it went stale but now the pendulum is swinging back there is more creative shit going on in the underground circle which I try to keep my ear to the street even tho musically I get pulled in different directions.
7) What music are you listening to these days? Anyone in hip-hop really blowing your mind?
Who I love in Hip Hop today I like people who do something different and are on the cutting edge, Kanye West, Kendrick Lamar, Drake, ASAP Rocky, Wiz Kalifa, Azalia Banks, Lil Kim, Trina, Princess Superstar, and Zebra Katz who opened up for Kiesza and blew me away, also of course Lana Del Rey, my girl who told me when I met her cuz I was really depressed and thought of giving up the music she looked me directly in the eyes, which scared me a bit and said "Don't give up, don't ever give up".