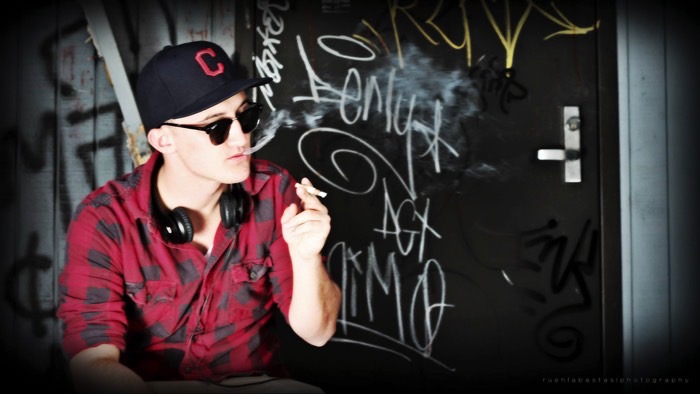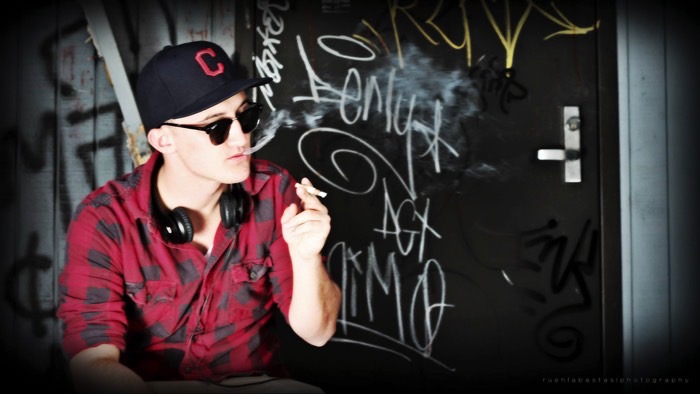 Coming from Palm Bay, Florida, Dizzy Hype has been writing since he was 12 but it wasn't until prompted by psychiatrists to keep journal did the rapper start writing rhymes.
Fast forward to today and Dizzy's just dropped his latest EP – Therapy. You can stream or download the 8-track tape here. Make sure you check out our interview with Dizzy below where he talks about his musical influences, evolution of his style, dream collaboration with Kid Cudi and more.
1) Tell us a little about yourself and your background.
Well I'm from a town called Palm Bay FL. I was born 10/1993. Grew up playin sports and started writing at like 12. Writing poetry songs and whatnot. Started recording with my group Diverse Collect at 17. We got some buzz going but we all started doing our own thing. Started doing some solo work and dropped a few projects.
2) Who were some of your musical influences coming up?
Oh man. Where to begin. Obviously Em. Outkast, Ye, Jay Z, Pac, early wayne, Kid Cudi, Lupe. The list goes on man.
3) How would you describe yourself as an artist? Has your style changed much over the years?
I'd describe myself as versatile. I really focus on my lyrics. But I can do some hype stuff or some slow serious stuff. My style hasn't really changed but I feel that i have developed as an artist.
4) What's your process like for making music? Do you have a set routine or does it vary track by track?
It varies track by track. Sometimes you got that beat that you can just lay it all down. Some tracks I gotta sit on for a minute.
5) Can you run me through the making of your latest project? Where were the studio vibes like?
For this project I just laid everything out. A lot has happened in my life through the making of it. I want the listener to understand me more and feel like they know me more. This tape kind of just happened. I kept recording and it felt like therapy for me and you'll definitely get that vibe when you listen.
I was in the process of making an album and I felt that these tracks needed to be it's own project. I wanted to start fresh for my next one. I'm glad I did because I feel like this one needed to be like this.
6) What sort of independent hip-hop promotion and marketing are you doing to differentiate yourself from other artists?
I'm just giving people honesty. I feel a lot people are faking out there. Imma just be doing shows and videos. Try to find a way to get my name out there.
7) What are you thoughts on the current state of hip-hop music today?
I really like where hip hop is today. There's a lot of individuality. People making music how they want to. Telling their story. I love it.
8) What music are you listening to these days? Anyone in hip-hop really blowing your mind?
Right now my favorite artist out is Kendrick Lamar. He's killing it. Also Chance, Cole, Vic mensa, Sir Michael Rocks, Rich Homie, Joey Bada$$, Ab-Soul, ScHoolboy Q, Flatbush Zombies, Wale, Isaiah Rashad. I'm diggin a lot of the music out now.
9) If you could work with any artist you wanted, what would be your dream collaboration?
Oh man, that's a hard one, I think it'd be pretty dope to do a track wit Cudi.
10) What has been the best moment in your music career so far?
Best moment for me was performing with my group. I had so much fun with my Diverse Collect. I miss those days. They are my brothers. Hope we can get back to doing some work.
11) So what's next for you?
I'm working on an album. All original production. Any producers reading this hit me up! Haha gonna do some shows. Music videos. Keep working and progressing.