Welcome To Planet Earth: Grand [Schemes] And Bad [Dreams] is the latest project from Detroit hip-hop artist, Ryan Carter. You can stream or download the mixtape here.
In the meantime, check out the below interview where we talk to Ryan about growing up in Detroit, being inspired by the likes of E-40, Proof and MF Doom, his lack of structure when creating music, the inspiration behind Welcome To Planet Earth and plenty more topics.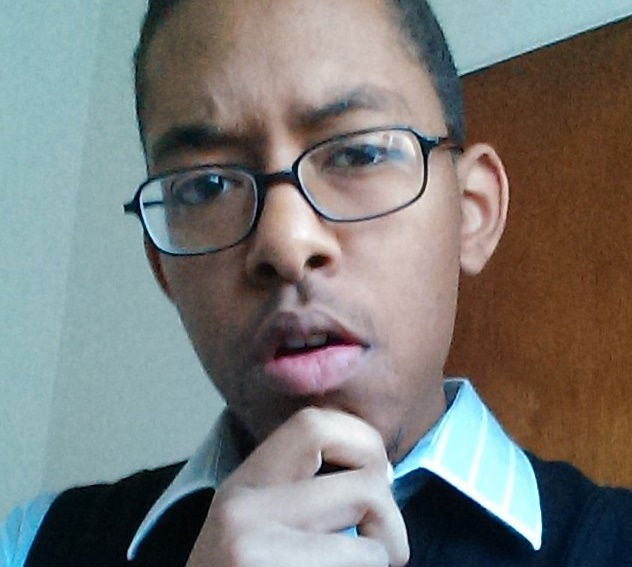 1) Tell me a little about yourself and your background.
I come from the east-side of Detroit, Michigan. A city full of violence and death but also some of the hardest working and dedicated people in the country with respect to all other areas. I got into music as a young child, started listening to Motown and I eventually gravitated towards hip-hop.
I started performing music in high school, coming from such a violent place and living in times that can get very dark I wanted to make music that can lighten the listeners mood and hopefully put a smile on their face.
I'm proud to be a part of this hip-hop world that all started years ago at 1520 Sedgewick Avenue, much respect to DJ Kool Herc and R.I.P to Big Bank Hank!
2) Who were some of your musical influences coming up?
There are so many musical influences for me and I would not want to exclude anyone because they all impacted me in some way or another, but if I had to list some I would say: Tupac, Biggie, Busta Rhymes, Missy Elliot, E-40, Eminem, Proof, Bizarre, K-os, and MF DOOM. These are the artists that have the biggest impact on me musically as a influence.
3) What's your process like for making music? Do you have a set routine or does it vary track by track?
My musical process is not structured in any way, it mostly depends on inspiration. If I hear a song that I really like and would like to cover or spoof I basically take time to sit down and listen thoroughly.
What I write either depends on an world issue I would like to speak on or something in my life, many times my songs are about things in my life that I have experienced.
I don't feel that music as an art can be forced, it must happen as it comes naturally. This may not be true for other artists and that I can absolutely respect.
4) Can you run me through the making of your latest project? How the idea came about and what the studio vibes were like?
Welcome to Planet Earth started after I witnessed the aftermath of the 2012 Sandy Hook shooting on the various news networks. It was such a sad time in the nation as so many people tried to come to grips with the reality of what kind of environment we live in.
It hit me very hard, and I wanted to deliver an album to just take the edge off and give people something to brighten their outlook on things.
The album touches a bit on the violence of our society in the intro and the various skits in the album, while it has a serious message in the title it delivers a lot of comical relief in a way that I hope listeners really appreciate.
5) As an independent artist, what are you doing in terms of promotion and marketing in order to differentiate yourself from others?
In terms of independent marketing and promotion I believe the Internet is the real deciding factor for independent artists like myself. It is the best way to increase my musical reach.
Music known no boundaries, the Internet allows artists like myself to reach across continents to listeners who can relate to our styles. It also makes it so easy to get direct feedback from listeners and I always personally thank listeners who offer suggestions and comments.
6) What's the number tip you would give to someone who's looking to get in the music industry?
For someone looking to get into the music industry I would tell them to always listen to their heart when it comes to making musical decisions.
Also be prepared for any feedback, no matter if it is good or bad feedback be humble and thankful that someone even took the time to listen. We all grow musically with each project we produce, and never be discouraged if you truly have a passion and love for music.
7) How do you feel about hip-hop today and where it's headed?
Hip-hop today is strong as ever, there are so many artists not just in the US but worldwide that offer absolutely amazing styles and flavors to a genre that has surpassed what many critics originally expected. Hip-Hop is still evolving and I believe it's going to continue to develop and increase in global popularity.
8) What music are you listening to these days? Anyone in hip-hop really blowing your mind?
These days I am listening to a lot of independent artists like those featured on Stopthebreaks.com and Datpiff.com. I have been listening to artists like Nannie Mac and Rich Randy just to name a couple. I am just amazed at all the independent talent on these sites, so many styles and something for every true hip-hop fan.