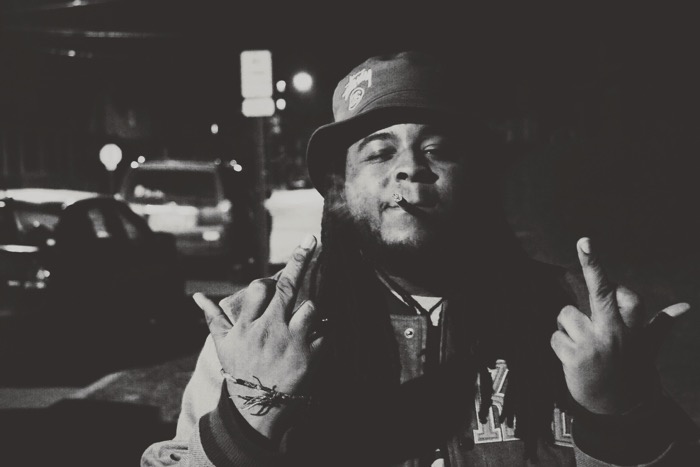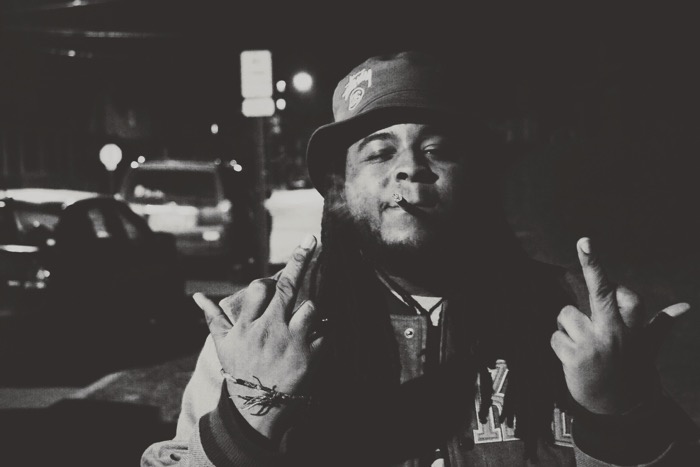 1) Tell us a little about yourself and your background.
I'm a 23-year old emcee & producer from Detroit, MI. I was raised on the westside; Schoolcraft. Anybody that's from my city knows exactly where that neighborhood is. Other than that, I'm just an ambitious individual whose aim is to prosper.
2) Who were some of your musical influences coming up?
It's weird because I never had a set influence. If anything, I have "favorite artist phases". Basically, I would listen to one person for a little while & then, move on to the next. However, I would discover new things in the midst of doing that as well.
For example, I was a huge fan of The Diplomats in middle school & early high school. But, that changed later on. Then, I got into Nas, A Tribe Called Quest, The Roots, etc. Or, how I discovered mad underground music when I attended college for a little while.
That included extended catalogs of Madlib, Nujabes, Dilla, etc. And of course, I had my family putting me on neo-soul, alternative & whatnot. So, I'm pretty well-rounded?
3) How would you describe yourself as an artist? Has your style changed much over the years?
I would describe myself as mystical. People may be aware of my style but they'll never know my next moves, you know? It's like, I can bring any type of wild sh*t out of the bag. I'm not the artist that sits on social media & post stuff about how I'm "working".
I just do it because creating ill sh*t is my forte. Whether you're talking beats, rhymes, shows, whatever.
4) What's your process like for making music? Do you have a set routine or does it vary track by track?
Eh, I pretty much have a formula that works for me. Especially, in regards to making beats because of my set-up & whatnot. It can definitely vary, though.
For example, I may write a song on the spot live in the studio. It's rare but, I've done it before. Mostly, I do pre-production at my crib before I take it to the studio tracking channels.
5) Can you run me through the making of your latest project – lo-fi l∞ps? Where were the studio vibes like?
My latest project is lo-fi l∞ps, which is essentially a collaboration between myself & Producers I Know. Honestly, the project happened randomly as hell. I definitely didn't expect to drop another beat tape in the Spring because I just dropped one 6-7 months prior in the Fall.
Anyway, Dart Adams (head of PIK) hit me up about featuring on a compilation tape that he was working on. He was gonna feature producers from Detroit, if I'm not mistaking. So, I hit him back & sent a batch of joints.
Later that day or so, he hit me back up & said that he wanted to do a solo beat tape on me instead. I assume that he was impressed.
As far my vibes in the studio, I'm straightforward. I know all of my sh*t before-hand because like I said, I do pre-production at my crib. Other than that, the sessions always involve smoke & food.
6) What sort of independent hip-hop promotion and marketing are you doing to differentiate yourself from other artists?
To be honest, I'm still learning. The game is moving so fast. It seems as though, you don't have a chance unless you have a huge investor or credible team behind you. I guess that makes sense but what about the actual talent?
Some of these guys are getting signed for millions off of literally one song, some of which really aren't that impressive. I can guarantee that most of them didn't map-out a marketing plan to make the song went big. It just happened, you know?
I don't know. In my opinion, all that an artist can do is play it by ear & continue to make what's in their heart. My motto is, know your lane & play it well. There's plenty of ways to prosper with music without being the "viral rapper".
7) What are you thoughts on the current state of hip-hop music today?
Like I said, sh*t is getting real & rapid. Things are happening so fast. Hell, underground & mainstream. Seemingly, mainstream is trying to break into the underground scene now. Again, I don't know. I'm just trying to get mine.
8) What music are you listening to these days? Anyone in hip-hop really blowing your mind?
Right now, I'm playing Ka's brand new album, Days With Dr. Yen Lo. He's an emcee out of Brooklyn, NY. He's nice with it, too. He produces damn near all of his work, films his own videos, presses up his own merch, etc.
I love it when an underground rapper practices self-sufficiency. Who needs a label, you know? In this era, there's tons of free outlets to expose your art.
So, you might as well capitalize & get yours. Other than that, nothing else really comes to mind. That is, besides new music from me & my peoples.
9) If you could work with any artist you wanted, what would be your dream collaboration?
Nas, Erykah Badu, Jill Scott, The Roots & Ghostface Killah. I could go on forever, bruh.
10) What has been the best moment in your music career so far?
Probably, hearing my music on Hot 97. Peter Rosenberg played "Death Threats" by Chavis Chandler, which is a joint that I produced. It wasn't my song but hell, to hear my production playing in the rotation was crazy.
I knew that he was gonna play it but I stayed up all night to hear it live. There's a video of it on my Vine page.
11) So what's next for you?
Ask the highest power.