Connecticut rapper-producer, Z.I.G, recently dropped his second full length project – Blotter Baby. The 10-track tape is a brilliant showcase of Z.I.G's rapping and producing skills – you can stream and download the project here.
Check out Stop The Breaks' interview with Z.I.G below. The Connecticut hip-hop artists talk about a range of topics, including being raised on NY hip-hop, Illmatic, recording music, promoting himself on social media, NY hip-hop today and more.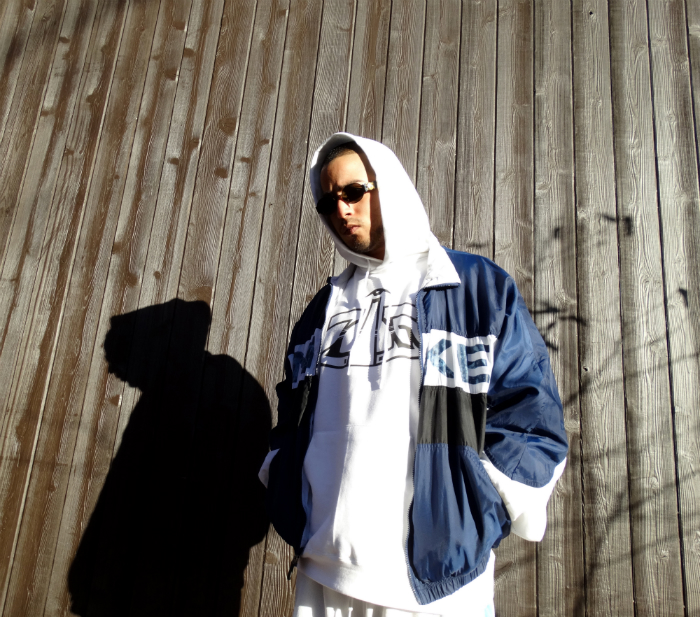 1) Tell me a little about yourself and your background.
I'm Z.I.G, Zig, Ziggy, any of those work for me, I'm a rapper/producer, born in Colombia, raised in Connecticut. Ive always been a big hip hop head since I was young, and I use to just freestyle with my homies at parties and stuff like that.
After high school I moved to Rhode Island for two years where I met a lot of aspiring MCs, that's where I really got into rapping and writing my rhymes.
2) Who were some of your musical influences coming up?
I'd say my biggest influences in rap have been Nas, Biggie, Jay-Z, Eminem, Outkast, but mostly NY hip hop growing up. Illmatic is probably my favorite album of all time.
But I also have a lot of musical influences outside of hip hop, Im a huge fan of Jimi Hendrix, and The Doors, and Ive been listening to bands like The Grateful Dead, Led Zeppelin and Pink Floyd since before I could even talk. Ive always been exposed to good music.
3) What's your process like for making music? Do you have a set routine or does it vary track by track?
I've never actually been in a real studio, I have one set up at my crib, I do all my recording there, mostly by myself. I record all everything to my laptop then import that to my phone where I do all the mixing and mastering. I've worked with a couple other producers but not in person they just send me beats.
4) Can you run me through the making of your latest project? How the idea came about and what the studio vibes were like?
My latest mixtape Blotter Baby dropped about a month ago, but Ive been working on it a little over a year. I guess the idea came about from my use of psychedelics and just my life over the  last few years.
5) As independent artist, what are you doing in terms of promotion and marketing in order to differentiate yourself from others?
As an independent  artist from CT its hard to really get myself out there to fan that will listen to my music, I don't really free much support from CT at all really.
But I mean Connecticut isnt exactly putting out big hip hop artist, I can really only think of Chris Webby as far as dudes who are really out there doing it and repping Connecticut.
I'm on all the  big social media sites, and thats pretty much the best way to reach my fans. But its not easy to get heard, NYC pretty much dominates east coast hip hop.
6) How do you feel about hip-hop today and where it's headed? What music are you listening to these days? Anyone in hip-hop really blowing your mind?
I love New York Hip hop. I think it coming back in a big way, from the A$AP Mob to Pro Era, Im a big supporter of the whole Beast Coast movement, Flatbush Zombies and UA, big Action Bronson fan.
All of TDE is dope, seen almost all of those dudes live. Ive been listening to a lot of Travis Scott lately, I think "Days Before Rodeo" was an amazing mixtape, and Ive been listening to a lot of Alex Wiley lately, he's dope.