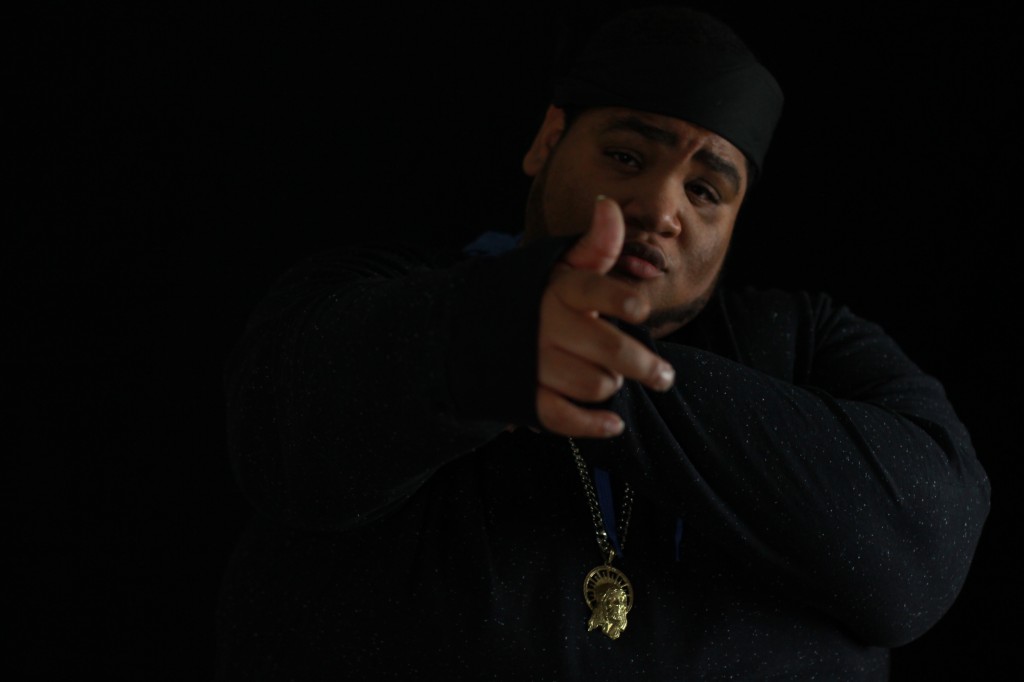 1) Tell me a little about yourself and your background.
I'm 12 Rounz from Hartford Connecticut. My family is from Guyana and that's something I stay true to. I developed a love for music at a young age and ultimately that led to me developing my craft as a rap artist.
I grew up around music my mom always played the classic 80's, and I was the youngest of my cousins so just being influenced by them I picked up on all the classic Hip Hop music that was being produced in the 90's.
I grew up in the city and was around people that were involved in the street life so that was the culture that I grew up around and that's what you hear in the music I'm just painting pictures of my experiences.
2) Who were some of your musical influences coming up?
I was inspired by the New York movement that was going on. When I was coming up I liked the hardcore lyrical content that was being produced. That would be artist like B.I.G, Jadakiss, Jay-Z, Styles P, 50 Cent, and that Diplomats movement.
I also draw from artist like Busta Ryhmes, Onyx, and even The Lost Boys; I like the energy and feel they bring to the table. I even get into the 80's music artist like Al Green, or Earth Wind and Fire. I'm inspired by the overall essence of music.
3) What's your process like for making music? Do you have a set routine or does it vary track by track?
Some days I'm able to produce more music than others, all depending on the mood I'm in or what's going on in my life at the time. But typically when I'm getting into my writing zone I roll up a piece and take a long drive listening to the instrumentals before I even put the pen to the pad. I take my time when writing, my goal is to produce timeless music so I'm diligent with making sure I putting everything into my rhymes.
4) Can you run me through the making of your latest project? How the idea came about and what the studio vibes were like?
Think 12, Stretchin Season is my latest project and is available for free download on DatPiff now and It was a tape I had fun with; The goal for this project was to put my mix on all the records that are popular right now.
This type of project is different for me because it has no limitations, I can take these beats and do things I wouldn't normally do when I'm producing album material.
I put a lot of work into it I made a lot of remixes and I came together with my ATM Family team and we picked the top 18 records for you all to feel.
5) As independent artist, what are you doing in terms of promotion and marketing in order to differentiate yourself from others?
The landscape of music has definitely changed over the years. I started rapping young and when I was 16 with my first mixtape we wanted to produce a bunch of hard copies and hit the streets promoting and knocking on DJ doors trying to get some spins.
But having access to the internet has changed how we promote music. I have a marketing team behind me and now the primary goal is to network through social media, and the blog websites because that's what's controlling popular music right now.
So at the moment the goal is to produce a lot of material and continue to introduce the content to new audiences and ultimately we gonna let the people decide what's hot.
6) What's the number tip you would give to someone who's looking to get in the music industry?
I've been involved with music for a long times and I've had my highs and lows; but the best advice I can give to someone coming up is to make sure the people around you are just as hungry as you. When the hunger is shared through everyone on the team it makes you go a little harder and makes you confident in the direction your heading in.
7) How do you feel about hip-hop today and where it's headed?
Hip-hop changes over time just like anything else. Right now we're in a generation where if your not being played in the clubs it's hard to maintain relevance.
You can have the best lyrics but if the ladies are not dancing to it you might get overlooked. But adapting to change is a part of life and something I embrace; I pride myself on my lyrics and versatility so naturally I believe I can make music that can be felt by any audience which separates me from most.
8) What music are you listening to these days? Anyone in hip-hop really blowing your mind?
In general I listen to all types of music. As of now I'm working on my next album so I listen to a lot of instrumentals. I just like to keep my music original and only influenced by my thoughts so in those moments I really try to stay free from listening to anything but instrumentals and my past music.