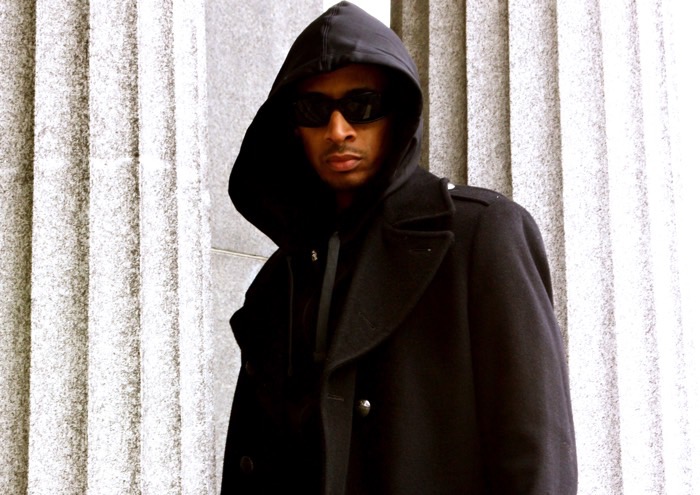 The Magnificent Mutant is Etare Neged's latest release, a 10-track tape which continues the themes of dark worlds, apocalyptic visions and mutation that the rapper has been honing over his career.
You can stream or download The Magnificent Mutant here. Check out our interview Etare below where he discusses his inspirations, the making of the project, dream collaboration and more.
1) Tell us a little about yourself and your background.
I was born outside of Chicago and grew up in Indianapolis with a wild imagination and would often create my own worlds in my head and then find a medium to present them to the world, make them a reality.
I was always a hip hop head who was searching for storytellers telling more than just tales of street life, and the typical clichés all too often associated with them or the party tracks with no substance that plagued the radio.
I returned to the ChicagoLand area for college and after I stopped playing football, I needed a way to channel the energy and rage that I still had inside.  I heard my downstairs neighbor bangin' some industrial music and I was called by it, down into the basement to create my next world.
2) Who were some of your musical influences coming up? 
I wasn't really influenced by any artists, I would hear songs and think to myself, "isn't there something else they can rap about?"
I will say I was always inspired by many artist such as: Three6Mafia, Heltah Skeltah, Dead Prez, Canibus, Ill Bill, Jedi Mind Tricks, Mobb Deep, Wu Tang Clan, Swollen Members, Gangsta Nip, K-Rino, Brotha Lynch Hung and anyone else that could tell vivid, dark often twisted stories with their music.
Some look for realty in their music, but I always wanted to hear what reality sounded like coming from someone using their imagination to take it beyond the confines of this plane of existence.
3) How would you describe yourself as an artist? Has your style changed much over the years?
I am an alternate reality who tries to bring his world to the listener as if he is painting a masterpiece inside their head.
My style is much cleaner now then my earlier, grimier, darker work.  I have lived through unbelievable darkness and that was the reality my imagination lived in for quite some time.  Now I am not consumed by it, yet it will always be with me.
My voice also changes as part of the mutation, so that keeps things interesting.  People used to think I was using voice effects or making my voice extra rasby on purpose.  I let them know it was a result of the inflection when speaking or rapping at a certain level of intensity.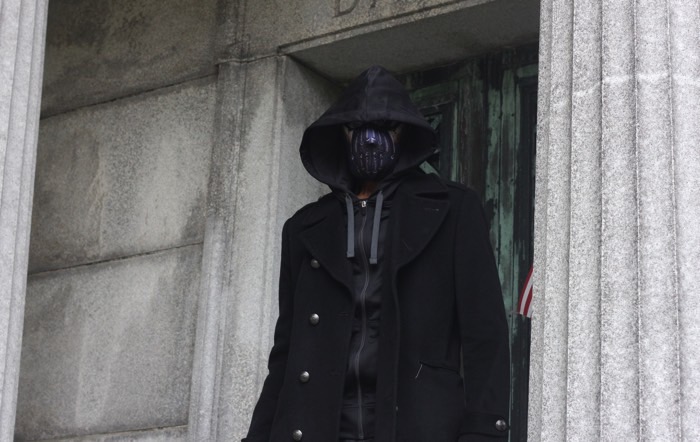 4) What's your process like for making music? Do you have a set routine or does it vary track by track?
There are days when a beat will just creep up into my head and I have to lay it down.  Other days I will be in the mood to write and will scroll through my tracks to see what sparks me to tell the story I hear in the track.
Sometimes I will have a particular concept I want to tackle or a specific track I will want to write to, but sometimes that can feel forced, so I try not to box myself in like that too often.  Essentially, I let the music be my guide.  I think some of my best work has been when the melodies play themselves and the lyrics flow from the pen.  I am just the conduit.
5) Can you run me through the making of your latest project? Where were the studio vibes like? 
With this project, I wanted expand on the foundation I had created with my previous projects, showing more versatility and broadened horizons.  I used mixture of tracks I had produced years ago and tracks I had just produced days before hitting the studio, so I could span the spectrum of mutations I had undergone over the years.
It is magnificent that I even have a voice at all at this point.  In the studio, I show up with a bottle of whiskey or rum and coffee, give my engineer, Matt, the beat to track out, and get ready for action.  We will vibe over the track and add some more melodies over a rough mix.  Then I hit the booth and we find out what voice is speaking that day as I warm up while he is setting the levels set to record.
I like to rewrite as I record, so the lyrics I start with are sometimes a far cry from how we finish.  It's like Matt is the coach and I am the player/owner, every song is a tournament of beats and rhymes.
6) What sort of independent hip-hop promotion and marketing are you doing to differentiate yourself from other artists?
I think my music differentiates me from other hip hop artists, so I seek out alternative sites and locations to market myself to outsiders, misfits, gamers, cosplayers, LARPs, and other misunderstood individuals, not afraid to be themselves.
I like to go against the grain to give the listener a unique experience, so I try to find those looking for something outside of the norm and give it to them.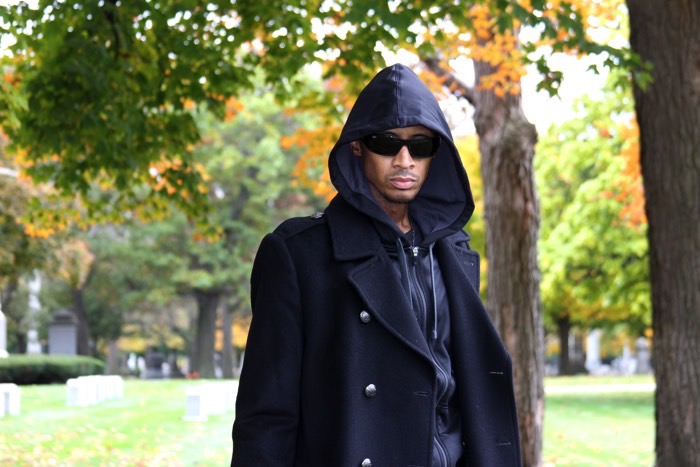 7) What are you thoughts on the current state of hip-hop music today?
I think hip-hop is in a great state today.  It's like a game of thrones, everybody vying for the iron throne.  It's a free-for-all for and even though there is a lot of garbage out there, I never have a hard time finding great hip-hop.
The fact that these days there are so many tools and mediums to compete for the title just means you have to work longer and fight harder to get to the top of the heap.
8) What music are you listening to these days? Anyone in hip-hop really blowing your mind?
These days I listen to a lot of mainstream music on Shade45 when I am driving, but I listen underground hip-hop when I'm on the street.
Nobody is really blowing my mind, but I like the fact that there are some really dope lyricists out there now.  I've been listening to the latest from AOTP, Diabolic, and Slaughterhouse.
9) If you could work with any artist you wanted, what would be your dream collaboration?
I would say Jimi Hendrix.  I can only imagine what we could cook up together.
10) What has been the best moment in your music career so far?
I would have to say shooting my first video for "Date with Destiny".  Seeing that for the first time was like a culmination of all the pain and suffering I had endured in my life up until that point.  I had finally brought my vision into full-blown reality for the world to see.
11) So what's next for you?
I will be releasing "The Magnificent Mutant: Volume 2" later this year and I will doing a project with my guy Autonymous.  I will also be working on my next solo project for release early 2016.  The quest for immortality continues…