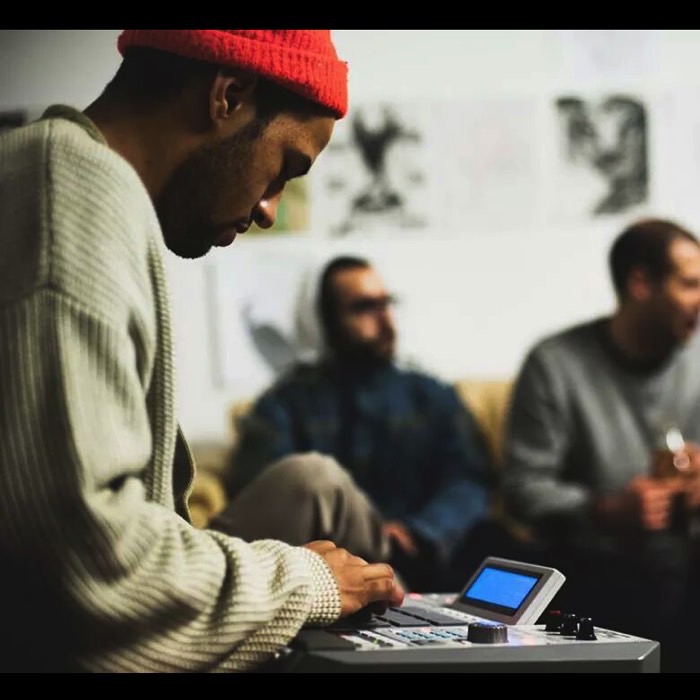 Brooklyn-based hip-hop, Justin Thyme, recently dropped his latest track "Hoop Dreams" on Bandcamp for his fans to cop. You can stream and download the track here.
Check out Stop The Breaks' interview with Justin Thyme below where he talks about his creation process, creativity, influences coming up, Brazilian funk and more.
1) Tell me a little about yourself and your background. 
My name is Justin Thyme and Brooklyn based musician. I write, produce, and engineer most of everything myself although I love collaborating. I've been in the middle of the woods of Maine making music for the last 5 years.
It was really great for my creativity… music was scarce and there was basically no hip hop so I was able to take what I wanted from what I was hearing in music via Internet, records, old tapes and combine all the things I liked.
Also I was able to be completely free and creative with trying to sound like any thing around me… since there wasn't anything.
2) Who were some of your musical influences coming up?
Growing up, I was exposed to a lot of styles and genres. I fondly remember my mother playing everything. I had fond memories of her listening to old Italian music and Madonna. It was all over the  place but I didn't really start making music until I started listening to Dilla around the age of 16.
Something about that music inspired me to emulate that sound… I was never really into rock until I went to school for audio engineering at a school that was mainly rock based. What I took from that was knowledge behind mixing and recording. Very valuable stuff.
Nowadays,  I'm branching out to more styles like Brazilian jazz and more world sounds.
3) What's your process like for making music? Do you have a set routine or does it vary track by track?
I am constantly creating sounds. It really depends on the track but most of the time I like getting the groove together. Especially in hip hop, the rhythm is very important.
Once I have the rhythm together, I try to imagine what would make the song sound better and go until I achieve that sound.
4) Can you run me through the making of your latest project? How the idea came about and what the studio vibes were like?
The last full project I worked on was an EP that I was making while I was in college. It was very studio heavy, meaning I was learning about making music at school and applying to my own work.
I had access to amazing gear and amazing musicians at my school, but I also had a small studio in my house and a few roommate musicians. Music was always being made around that time and the EP was what we decided to release.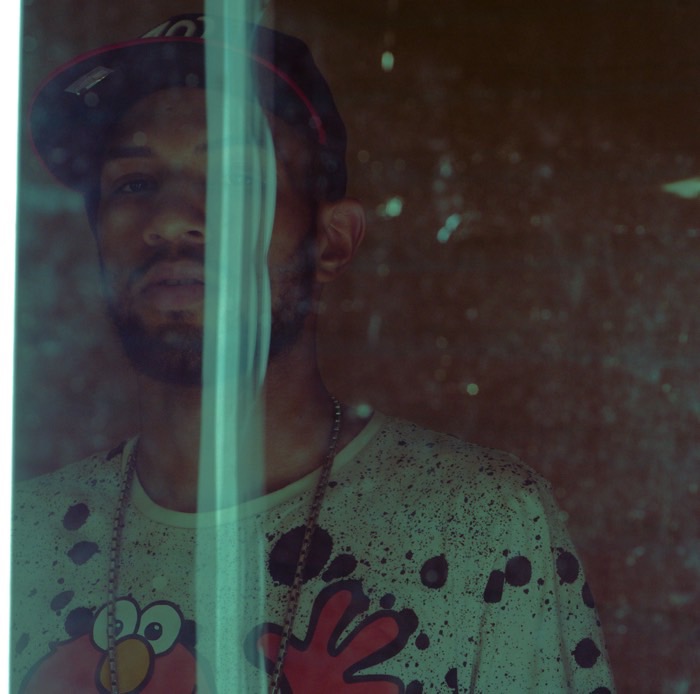 5) What sort of independent hip-hop promotion and marketing are you doing to differentiate yourself from other artists?
Since I write, produce, and engineer my own music, which are three full time jobs, it can be hard to keep the promotion under control but I try to balance that by just making real dope music…
That way, the music speaks for itself. And people know that when you do release something, people have an expectation of what they are going to hear.
6) What's the number tip you would give to someone who's looking to get in the music industry?
Be creative. With everything. Try to push yourself to be as inspiring as the people that inspired you.
7) How do you feel about hip-hop today and where it's headed ?
Hip Hop today is being very watered down.  Not to say that there isn't good hip hop out there, but we aren't hearing a lot of it, which is a problem.  I am hopeful that it will come around soon. The way I see it, really creative musicians are starting to have to really work again to sell records.
I also think there needs to be more lanes. It seems like a lot of people are trying to squeeze into the same lane. Back in the day, it was cool for you to be different, but everything is sounds the same to me.
8) What music are you listening to these days? Anyone in hip-hop really blowing your mind?
Lately, in the last few months, I've been listening to a lot of Tim Maia, Jorge Ben Jor, and Marcos Valle. They are Brazilian funk and jazz musicians. I'm working on a new project so I don't really like  listening to a lot of new music because I'd want to sound completely unique.
The Brazilian music is nice because I can focus on the musical ideas since I cannot actually understand what the musicians are saying. I have to say, I've just heard Phryme, the new Royce da 5'9 and Preemo's new album. I thought that was a very dope. That's classic hip hop presented to a new generation in a great way.