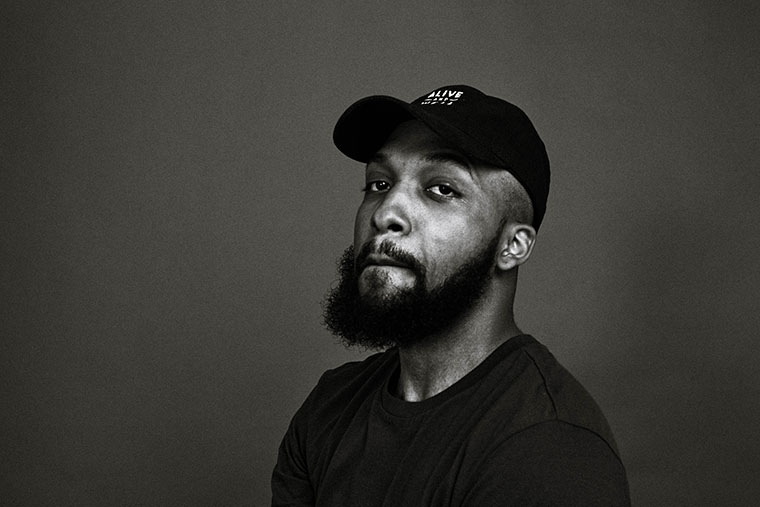 Noah Elias Vinson is an American Hip-Hop recording artist from The Bronx, New York City.
Hailing from Hip-Hop's underground scene, Prince Wiser has made a name for himself among New York's rap elite. Prince Wiser's 2018 debut release "No Sound In The Jungle EP" caught the attention of several prominent Hip-Hop blogs including Hip-Hop DX, Earmilk and more.
With 8+ years of experience and the gritty sound of the Birthplace of hip-hop, Wiser is an independent artist, a writer and active performer who many seem to credit as "a diamond in the rough" and an influential rising star in culture and the music industry.
1) Talk to me about the making of your latest project. What was the inspiration behind it?
My last project was actually supposed to be longer. It was in the process of putting things together that I decided to shorten it just to see if people would later want more music from me. At that time, I was low on confidence and I felt like if no one was asking why bother?
"No Sound In The Jungle" was different for me because it wasn't the type of production that I was used to rapping on, definitely a sound crafted to fit today's rap/hip-hop audience, a little more modern. I made a string of songs that I felt like I would be able to perform, real bass heavy instrumentation and great rhymes were the formula.
I had released a record called "Tarzan" about 2 months before the project came out, along with a music video and based off the reception I decided to release the 3 track EP. "Tarzan" wasn't included on the EP just for the simple fact that it was already released as a single two months earlier.
2) With the music industry tanking and record sales falling, how do you currently make money as an independent hip-hop artist?
I simply charge accordingly for the service that I provide. Selling merchandise is great as well, and when I do have products to purchase I'm able to sell, take the money and purchase more product.
I'm a strong direct to consumer guy so if I can avoid it I'd have people buy from me over getting my product from your streaming services or 3rd party companies.
Sometimes I can't avoid it and it is what it is, at the end of the day I have to be able to reach a larger audience and most of the people that like my music, simply stream it.
3) From a business point of view, which artists in the game do you think are really pushing the boundaries and changing it up?
Immediately without even thinking too much into it, I think of Nipsey Hussle.
I watch a lot of interviews of him telling his story and how he did it, and just the overall mentality of him and the main idea of what it is that he's trying to do, are some of the things that I hope to accomplish in my career as far as owning businesses and selling merchandise.
Using technology to advance business and owning property to acquire wealth, having storefronts in the neighborhood and giving back to the community that made it all possible. All of those things are things that are on my to do list.
4) What business lessons have you learnt from the music industry so far?
I'm a person who recognizes that there's always something new to learn and you're never too old to learn. I've always been very big on ownership and with that concept in mind I was able to identify what I would need to start a business very early in life.
I acquired a LLC in which to house my music catalog, made myself my own publisher, Registered copywritten work with music rights organizations, etc.
Aside from learning the ownership aspect I also learned that it eventually gets lonely at the top and it is imperative to have people around you that support your dreams and who can help you focus on the vision and never lose sight of it.
5) What do you love about hip-hop music?
I love beats & rhymes (laughs). Great instrumentation and story-telling. I love the revolutionary aspect of it, hip-hop in its history has always been very anti-the-establishment at it's core and a lot of what I do embodies that and also gives you quick flashes of my own ideas and what I think about the world as it is today.
I love the culture because I live it in my own neighborhood everyday, there isn't a day that goes by that I don't mention Hip-Hop in some way shape or form, and because I love the culture so much
I often find myself fighting battles good or bad that I may not necessarily have to fight, but I fight them anyway because I love hip-hop.
6) What still surprises you about hip-hop?
Right now what's surprising me is some of these younger guys can actually still rap (laughs) and REALLY WELL, honorable mentions as of late include, YBN Cordae & Juice WRLD I like those guys alot.
7) If you had the power to change one thing about the hip-hop industry to help independent artists – what would it be?
In order for change to be made in the hip-hop industry, we have to be knowledgeable about how it started and we have to be intelligent enough to understand and recognize where it ended up and I feel like that's the reason why sadly, I don't believe that change will ever happen.
There are so many different creatives, that do HIGH LEVEL work and they don't get recognized because their city isn't involved and doesn't care to be involved in the process and I speak specifically for New York City.
A lot of your favorite radio personalities and people who call themselves "Of The Culture" do absolutely nothing  for the city in terms of granting new opportunities to independent artists, playing independent artists music, showing up to indie events, hosting their own events.
If I could change anything at all to help independent artist, Id hold some of your favorites to the fire and that's exactly what I plan to do in all aspects.
I want to put an industry exec in the room, or a popular figure in hip hop in the room with an indie with some real talent and hope to bridge the gap between people who are in quote/unquote "positions of power" and the people who make this culture worth living and that's us.
8) Who do you think are top 3 rappers doing it at the moment?
I couldn't even tell you.
9) So what are your plans for the future?
Keep working hard, keep giving off positive energy and to expect nothing but work for everything. Stay focused and continue to perform and make people happy.
I have a lot ahead, new projects, new videos, new performances, new relationships but through it all I plan to just continue to be myself and not lose myself.