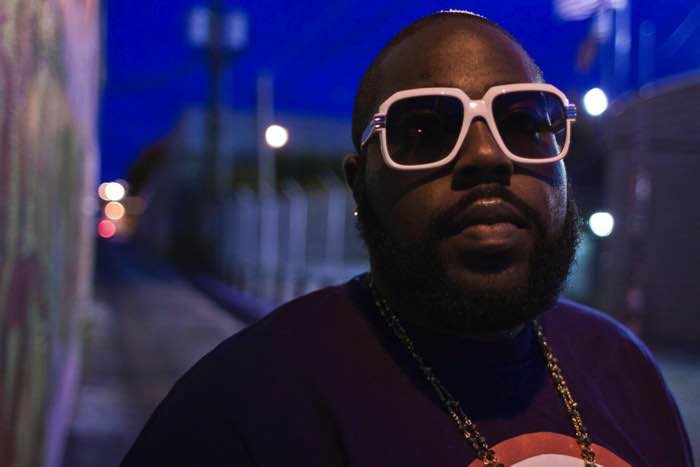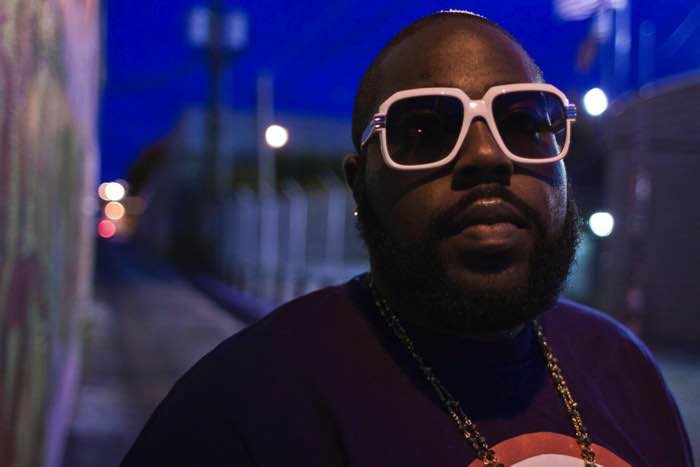 I Got A Story To Tell is Juan Rogelio's latest project – the mixtape's title taken from Biggie's classic storytelling joint off Life After Death.
The 15-track tape features Juan digging deep and telling his story, brutally and honestly, supported by a cast of artists including Cassandra Conyers, Cleo, 2K, Bravo Sinatra, Mack Parker, Naimah Joi, Latisha, Klassik and Mr RAW.
1) Tell me a little about yourself and your background.  
The journey all began for me when I moved to Atlanta in 98 originally from the Bronx that's where everything started. My mom was an acclaimed poet Cassandra Conyers winning lots of awards, not to mention every weekend the jazz, rnb, gospel hip hop that was played in my apartment.
Raised by my mom grandma and two uncles sharing the same apartment laid the foundation that I would draw from later on down the road.
The light bulb moment hit when me and mom attended the new edition home again concert in the early 90s. Me and mom had nose bleed seats and during the intermission a stranger had only 1 ticket and offered me a front row seat to see the rest of the show and I saw Bobby Brown rise from the stage in the king chair and I knew then this is what I wanted to do.
Fast forward to 2001 starting high school I met R3ady, Tonididit Productions, 2K, Klassik Beatz, Plat Beats they would not only become my friends but my brothers these vary individuals crafted and shaped the sound track musically creating my sound.
2) Who were some of your musical influences coming up?
The musical influences were Biggie, Kenny G, Nas, Jadakiss, Tupac, Luther Vandross, Mase, Lauryn Hill, Jay-Z, Big Pun, Snoop Dogg, UGK, T.I., Ludacris, Stevie Wonder, James Brown, Michael Jackson, Jill Scott, Alicia Keys, Lil Wayne, Linkin Park, Busta Rhymes, AZ, Twista, Al Green just to name a few.
3) What's your process like for making music? Do you have a set routine or does it vary track by track?
The process for making music I use everyday situations and conversations to draw from my favorite time to write on the bus and train I feel the freest during times like this also at work my minds gets to thinking.
4) Can you run me through the making of your latest project? How the idea came about and what the studio vibes were like?
The making for this project was a special I was at a point in life I had lost the passion and I got resurrected by my supporting cast my hunger restored gave me a new surge, Up until this very album I was a balanced 2013 left me battled and bruised and I had to pick up the pieces. The title for the project was inspired by life after death and the song in particular I got a story to tell.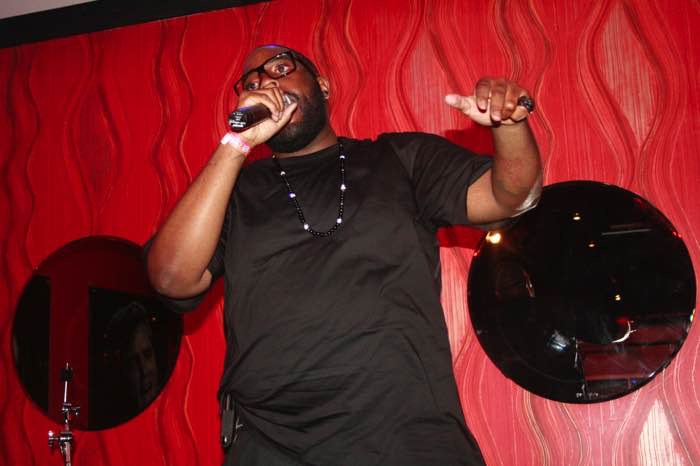 5) What sort of independent hip-hop promotion and marketing are you doing to differentiate yourself from other artists?
As a independent artist I'm participating in acting in short films as far and extra work in major studio films, performing at venues and on the side writing for artist, mixing various independent projects and filming and editing video footage
6) What's the number tip you would give to someone who's looking to get in the music industry?
The number one tip I would give to someone trying to come in the industry is never be afraid to be yourself
7) How do you feel about hip-hop today and where it's headed?
Im liking the current stage of the game people are crafting albums again and the music is going back to a genuine state musically and lytically
8) What music are you listening to these days? Anyone in hip-hop really blowing your mind?
Who I'm currently listening to is Smoke DZA, Rick Ross, The LOX, Slaugherhouse, Kendrick Lamar, Drake, Lil Wayne, T.I., Wiz Khalifa.