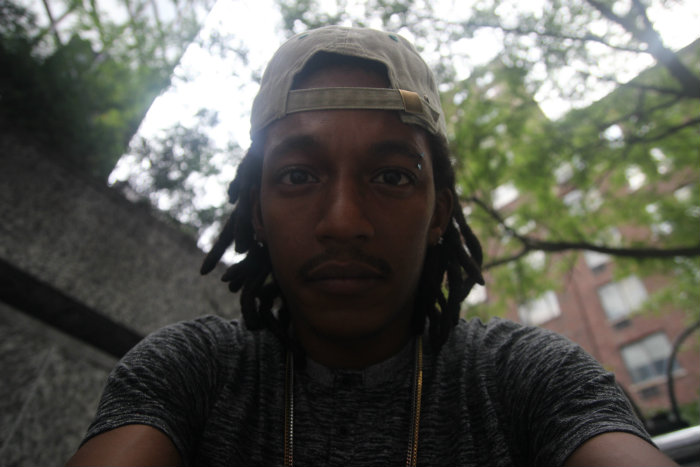 Artist Background: Jesse James Scott III. A strong name followed up by a strong flow and unique style of music. Born in Mt. Vernon,New York and raised between New Rochelle and The Bronx, he has made a name for his self over the last couple of years.
With several mixtape releases and singles on SoundCloud (www.soundcloud.com/JesseScott3rd) and bandcamp (www.JesseScott.Bandcamp.com) it's clear that Sir.Scott has a definite direction with his music, and is determined to make it happen in the biggest way possible.
For several years Jesse has been working on his craft diligently. You can hear and watch his growth over the years just by hearing the elevation in his abilities as an artist.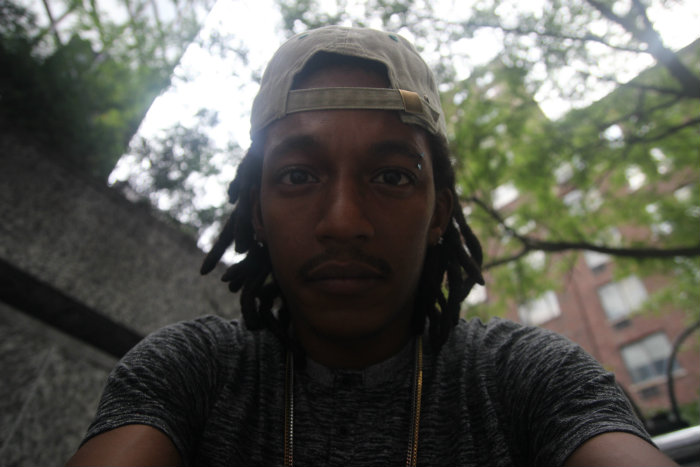 1) Do you remember the moment you wanted to be a hip-hop artist?
Wow the moment I wanted to be a hip-hop artist was when I was about 16 or so. I actually began writing rhymes around the age of 12 or 13 I can't remember the exact year. This is around the time when my older cousin was living with me and my family, he had began a rap group called "704".
They were founded on July 4th. So from there I began dabbling in music and rhyming. It wasn't until about 2006 that I began taking myself serious. At the time I was working at Modells Sporting Goods at New Roc City in New Rochelle.
It was then that I was introduced to the man who gave me my first building blocks for music and myself as an artist, Jesus a.k.a Zeus.
During that time I was introduced to now my great friend and brother Marv Middle through our mutual friend Jon Force who I started free-styling with since way back when, I'm talking before the sidekick era.
After that it was locked in myself, Marv and others began making music at a phenomenal rate with our own uniqueness, being apart of the what we call the "woke" people.
2) What was it like creating your latest project?
Creating "Chapters (Of Life)" was a small struggle only because I critique myself about my music a lot. Personally I'm not satisfied with everything. There's always work to be done. I'm a bit of a perfectionist, but you have to know when to let somethings go.
On the contrary it was extremely fun working on these records. I hadn't put out music in quite some time. So with that I took a whole new approach to this project. There were a lot of records that didn't make the project.
You may hear them down the line as singles or small EPs I release in the near future. It was a challenge to get all the vibes I wanted because again I'm so particular and I want this streamline my debut album which I plan on being a hip-hop banger.
All in all it was a dope experience and time to make music. I love what I do and what I create. It's me. So much more and nothing less.
3) What are you trying to achieve with the project?
With this recent project "Chapters (Of Life)" I really want to put myself in a space of consistency. Keep the ball rolling you know. I want this to really lock me in as being an artist. I have a lot going on in my life just as everyone else.
Yet I'm using this project and my album as the determining factor of how hard I'm going to push myself. I'm using these pieces of art as my own personal muse.
I'm going to embody myself in my music more than ever and let my experiences along with life speak to me and while guiding me into my next chapter of life. No pun intended.
4) What are your thoughts on staying independent or signing to a major label?
I strive to stay independent, more so because I have my own vision and a lot of faith in myself. Don't really want to leave my creativity up to other people or entities.
Now promotion and marketing deals are a different story. Doesn't hurt to have a push, I just don't want to be carried. Make my own success and mistakes.
Learn from both that's the only way, personally speaking. In this day and age one has more access to make their own brand and business.
5) How do you feel about the independent hip-hop industry right now?
I have a lot of faith in the independent hip-hop industry right now. A lot of artist and individuals of all sorts are making a mark and branding their art and music with a lot support from the internet.
I feel the tides will have to turn soon because the music is turning and growing everyday along with all of this technology we have today. Of course there's a lot of white noise meaning any one can drop a mixtape now a days plaster it over the internet and consider themselves independent.
So yeah there is that issue of over saturation, which comes with most things. We as a people devalue a lot of things very quickly, especially during these times. Yet I still have a lot of faith in the true artist who are here to make music.
As long myself and those true dedicated rappers are still here were good. Believe that.
6) As an independent hip-hop artist grinding it out, what sort of promotion and marketing are you doing to stand out from the rest?
Man that's a hard one everyone is doing everything for promotion now. Mainly I do release on the known platforms (SC,BC,N1M,IG,FB, etc.)
But to keep it unique I make funny videos promoting my music. Or upload high resolution photos with the music attached to it. To add recently to promote our group album myself, Marv Middle and Len Lama performed a street tour through out the DMV area.
Other than that t keep it a buck I'm still working on that formula. A dedicated team for such purposes is definitely needed.
7) How do you currently make money as an independent artist?
Money is made through many avenues, not tons but it's there. Mainly funds are acquired through album sales, street shows, merchandise, running studio session, photos and videos. And lastly I invest in myself with my weekly pay check for sure.
8) How do you feel about hip-hop today?
I honestly feel that hip-hop is in a fragile state right now only because the real good music is kept under wraps and main stream radio stations spin the same material over and over.
On the contrary hip-hop still has a lot of growing to do and is still very young for it's genre.
Hopefully people take heed to the artist with a message and well though out bodies of work. Conclusively I think there's much more to expect from hip hop.
9) What artists in the game today do you look at for inspiration?
That's a tough one, I have a decent amount of influences. As for today's music I'd have to say there's a few for many different reasons.
First of I'd have to say Myself and fam I make music with, Tory Lanez, Vic Mensa, Chance The Rapper, J.Cole, Kendrick Lamar, Ab- Soul, Action Bronson, Phonte, and so I don't run on with this lets say Childish Gambino.
10) Who are your top 5 rappers dead or alive?
Top five dead or alive ? That's never been easy for me. Jada Kiss, Eminem, Royce Da 5'9, Kendrick Lamar, J.Cole. Not in that order, my hand was forced here.