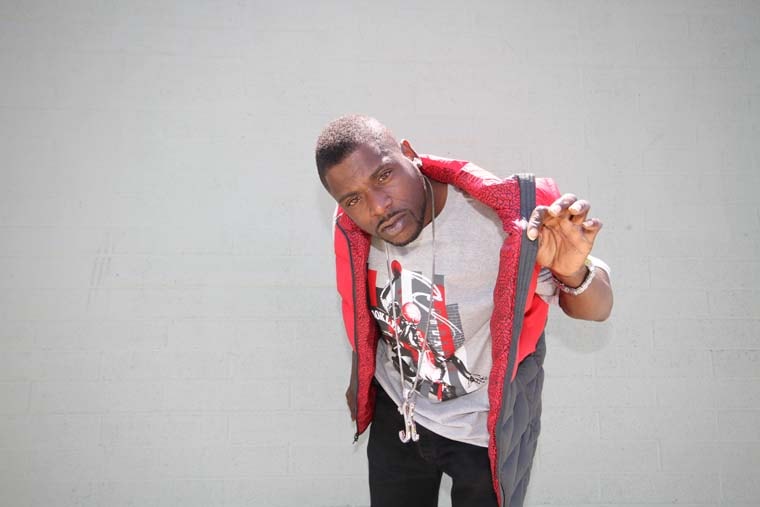 Kaper was born and raised in Berkeley, CA. He's been writing music since the age of 15 years old, with a metaphorical delivery and storytelling songs filled with substance. Call him a Picasso of music because his flow with paint a picture for you. Influenced include a lot of Bay Area artists as well as East and South MCs.
1) Talk to me about the making of your latest project. What was the inspiration behind it?
"New Pair of Nikes" was the first of many custom tracks Produced specially for me by Producer Timothy Gould of TNT Productions. I was actually purchasing some shoes for me and my son when I first hearing it and my two-year-old son loved the beat and his new shoes. Hence; "New Pair of Nikes Remix" was our first collaboration, combining East Coast/West Coast Flav.
2) With the music industry tanking and record sales falling, how do you currently make money as an independent hip-hop artist?
Royalties, download sales from streams, collaborating with other artist and I also have my own clothing line.
3) From a business point of view, which artists in the game do you think are really pushing the boundaries and changing it up?
None really it's the record label with the money.
4) What business lessons have you learnt from the music industry so far?
You get back what you put in. And also please have a lawyer look over your contract before you sign it
5) What do you love about hip-hop music?
The ability to create and freedom of expression
6) What still surprises you about hip-hop?
Most industry artist now a days have too many ghost writers.
7) If you had the power to change one thing about the hip-hop industry to help independent artists – what would it be?
Give us a chance to be heard.
8) Who do you think are top 3 rappers doing it at the moment?
Drake, Future, J Cole.
9) So what are your plans for the future?
To continue working hard and enjoy the gift of music and the satisfaction it brings.