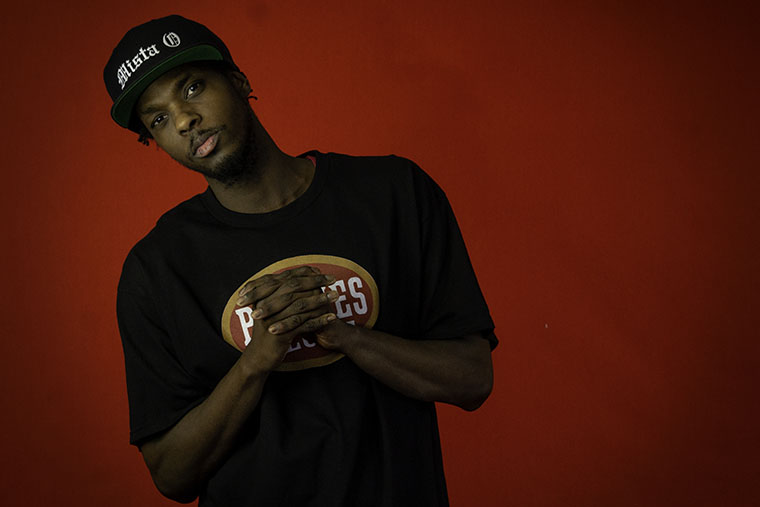 Artist bio: I was born and raised in Baltimore, MD. I growing up in west Baltimore. I was raised up with 2 other siblings. I was always a easy goin person. But in Baltimore city. You gotta man up or u be a man down. I was not a fan of school. Muthafuckas got my nerves. But I got a high diploma. I always wanted to be #1 life. From a youngsta to a adult. Not just live and die and don't be shit.
1) Do you remember the moment you wanted to be a hip-hop artist?
Yes I do. as a youngsta in elementary school. I started rapping. I was 9 yrs old. Just looking at the Box. The music video channel. Where you had to order videos. I saw bone thugs n harmony. Constantly. Just looking at first month. That's what I wanted to be.
2) What was it like creating your latest project?
It has been costly. But I don't want the The Cassette Tape Vol 2: Tha Resurrection Of Da 90s. end up like The Cassette Tape Vol. 1.
3) What are you trying to achieve with the project?
What I'm trying to achieve with Vol. 2 is more interest, more buzz, more conversation, like what's next to come from Mista O? I want my interest to be of interest such as XXL, Breakfast Club, VladTV, Complex, or get a BET award in 2019.
I'm from Baltimore city I'm worthy.
4) What are your thoughts on staying independent or signing to a major label?
When you independent you decide your fate. Major you owe what you spend on yourself.
5) How do you feel about the independent hip-hop industry right now?
Nothing just stay hungry.
6) As an independent hip-hop artist grinding it out, what sort of promotion and marketing are you doing to stand out from the rest?
Blogs, streaming sites, etc.
7) How do you currently make money as an independent artist?
By making yourself visible. The internet is not always going to save you. You gotta to hit the block for your rise.
8) How do you feel about hip-hop today?
Nothing much. But you can be on these big time sites and don't be shit. You can have 68K views on YouTube, but on the streets you got 7 viewers. The artist hype ain't real.
9) What artists in the game today do you look at for inspiration?
I like Ludacris, The Game, 21 Savage, and that's it.
10) Who are your top 5 rappers dead or alive?
Kool G Rap
KRS-One,
Gang Starr
M.O.P.
Eminem