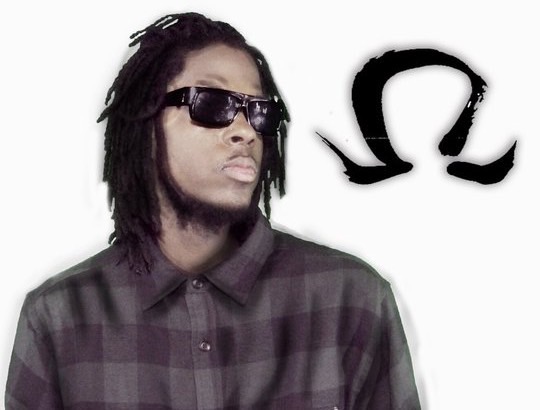 1) Tell us a little about yourself and your background.
I'm Mista O.  I was born and raised in Baltimore, Maryland. On the westside.
2) Who were some of your musical influences coming up?
When I was a youngsta. I was influenced to rap from a group from east 1999. Bone thugs n Harmony.
3) How would you describe yourself as an artist? Has your style changed much over the years?
I'm a artist thats worthwhile you should keep your eye on. i was doing the horrorcore shit from 16-21 yrs old. then my transformation was the cassette tape vol 1
4) What's your process like for making music? Do you have a set routine or does it vary track by track?
I rock to the beat to see what it says to me. my routine is to go into the booth and have the rhyme memorized. its simple to me. some artist spit from their cell phone or paper in their hand. my format is to have it ready in your head.
5) Can you run me through the making of your latest project? Where were the studio vibes like?
Damn making The Cassette Tape vol 1 was a funny ass experience and learning experience. the people who houses i recorded at were cool. i was recorded in west and east baltimore. also in huntvalley. i learned that everybody with a studio can't mixed well and they word ain't they bond. but overall i got the job done. and the cassette tape vol 1 is here!!
6) What sort of independent hip-hop promotion and marketing are you doing to differentiate yourself from other artists?
None our just i'm worthwhile. our just say to ppl get some mista o in your life. download the mixtape on datpiff, try to get what physical copies i have left while i got em. my promotion is my faith that i'm goin to be a epidemic in these streets through my faith in god.
7) What are you thoughts on the current state of hip-hop music today?
Garbage no creativity whats so ever. zero inspiration. the last time i brought an album was kendrick lamar and thats it.
8) What music are you listening to these days? Anyone in hip-hop really blowing your mind?
Nothing much i like asap rocky, asap nast, lor scoota, but majority of the music i listen to that raised me the 90s music. its makes me want to flow.
9) If you could work with any artist you wanted, what would be your dream collaboration?
Bone thugs n harmony.
10) What has been the best moment in your music career so far?
Completing the cassette tape vol 1.
11) So what's next for you?
More video, more photo shoots and working on The Cassette Tape Vol 2: The resurrection of the 90s.