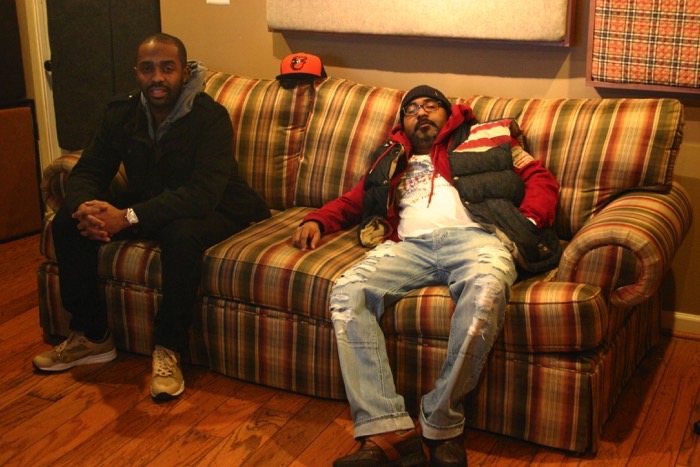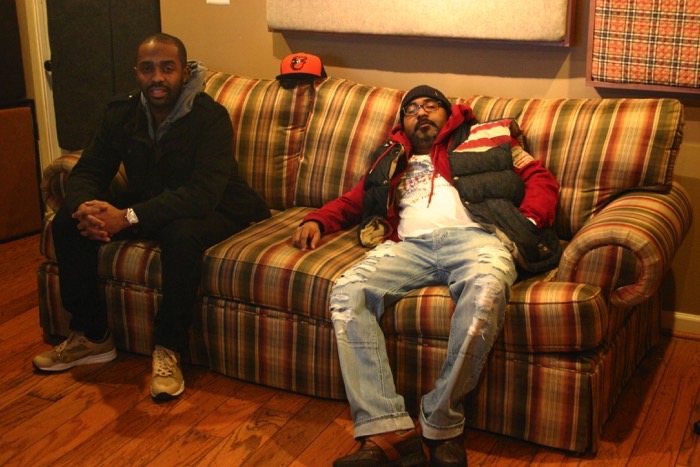 Scaled Up Entertainment is proud to present Straight Filth Vol. 1, a 15-track mixtape brought to you by Baltimore hip-hop artists K2, Black Rose and Al Steed. You can stream or download Straight Filth Vol. 1 on DatPiff.
Check out our interview with Scaled Up Entertainment below where they talk about growing up in Baltimore, their musical influences, evolving as artists, what the future holds for them and more.
1) Tell us a little about yourself and your background.
Blackrose and K2 both grow up in West Baltimore, Md. We had a passion for hip hop since we were young. In the early 90's I was a part of local rap group. At the time rapping was a hobby. It later turned in to something that I became very passionate about.
2) Who were some of your musical influences coming up?
Well, some our Musical influences were Nas,Wu Tang, Az, 2Pac, Big ,Jay- Z, Mobb Deep, The LOX mostly a lot of 90's music.
3) How would you describe yourself as an artist? Has your style changed much over the years?
I would say that were are laid back types of guys, we are very passionate about our music, having our lyrics on point, bringing that soulful sound back to the game and just being original.
4) What's your process like for making music? Do you have a set routine or does it vary track by track?
Well our process for making music is kind of easy, we pick the beats and let it talk to us, might sip on some good Wine and put that good good up in the air and vibe out to the track.
Then we go in, spitting that fire. There is no routine, however we feeling that night we just zone in. We like it to be natural, we never force music.
5) Can you run me through the making of your latest project? Where were the studio vibes like?
Well it took us like 3 months to get the whole project done. We listened to a lot of beats man and I mean a lot lol, that part was very fun though. Like I said we would listen to the beat, then come up with the hook and BAM, spit our rhymes right on the spot.
The vibes in the studio were crazy man, a lot energy, a lot smoke in the air, and the crazy part it was just me and my man. We didn't have a whole bunch of people in there. We kept it simple. We just fed of off each other and made some hard tracks. Giving yall that straight filth.
6) What sort of independent hip-hop promotion and marketing are you doing to differentiate yourself from other artists?
Well at this time we are doing what is standard (FB, Twitter, IG). We plan to promote with t-shirts, passing out CDs etc.
7) What are your thoughts on the current state of hip-hop music today?
I think the state of hip-hop is missing originality. Everybody rapping on the same beats,talking about the same thing trying to be tough tony, it lacks creativity. Just be yourself at the end of the day.
It seems like some rappers are looking to make that one hit record instead of making timeless music. I think a lot people are going off on street cred, instead of the persons craft or rapping skills. That's a whole another story though.
8) What music are you listening to these days? Anyone in hip-hop really blowing your mind?
Well we pretty much listen to everybody, but there are some artists who are just nice on the mic. I would have to say Lil Wayne, Rick Ross, Nas, J. Cole, Kendrick Lamar, Curren$y, 50 Cent, Lloyd Banks, AZ and us of course.
9) If you could work with any artist you wanted, what would be your dream collaboration?
I would have to say Nas and AZ, That would be crazy man real talk.
10) What has been the best moment in your music career so far?
I would have to say just working on this mixtape. And putting this project out to the world so everybody can hear it. It's a great feeling to have a body of work that you put your heart and soul into it.
11) So what's next for you?
Well for us, man just making more hot music, more interviews, hopefully going on tour, keep grinding getting better with our songs and maybe one day share the same stage with the best rappers in the game!!!!