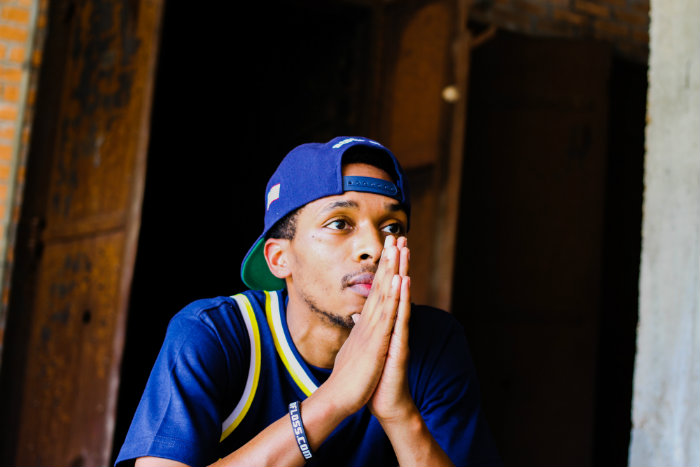 Repping the city of Houston, TX Hollywood Floss doesn't favor the usual southern rap artist. With influences such as Andre 3000, Nas, Prince and Eminem, Floss is bringing a fresh air to the new generation of hip-hop by producing meaningful music and bringing back a conscious dynamic with his lyricism.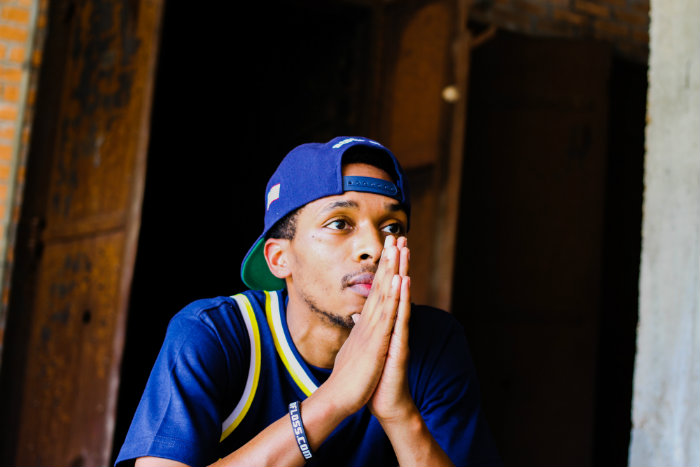 1) Tell us a little about yourself and your background.
I'm Houston, Texas born and raised and have always been a person who loved music, but didn't take it serious as a solo artist until 2008-09.
I took interest in actually performing/writing as a way to connect and hang with my older cousins. You know the little cousin who wants to bug his older family, but no real reason to. So I decided to take up music to bond more.
2) Who were some of your musical influences coming up?
My dad always used to play WAR, Al Green, Barry White, Jackson 5 on the way to barber shops and takings us out, so that soul early 70's music has always been instilled in me.
Then as you get older or a teenager you're able to pick your own musical taste, so Snoop Dogg, TLC, Makaveli , Green Day and Alanis Morrisette were some of my first cassette purchases with my own money.
3) How would you describe yourself as an artist? Has your style changed much over the years?
Its funny because everyone wants to stand out and say the cliche I'm different, but really we all are a derivative of other artists. I say I'm a mix or Lupe Fiasco and Lil Jon fun music with a message.
My style has stayed pretty consistent, but obviously sound changes as we have went from soul, to boom bap, to bling bling to crunk to edm etc. So as an artist you have to be mindful that times are changing ans audiences want a newer version of yourself, Kanye does a great job of this.
4) What's your process like for making music? Do you have a set routine or does it vary track by track?
I don't have a set process for making a song, it switches up depending on the mood or location. I will say I come up with great ideas in the car driving, and it always bothers me, because I can't fully write them down or remember the lyrics after I'm done driving. Sometimes i prefer to write and sometimes I do the overrated "Jay-Z Lil Wayne" no writing my lyrics down.
5) Can you run me through the making of your latest project? Where were the studio vibes like?
Sure! I produce as well as rap, but sometimes you want to outsource to get a fresher vibe or sound and get out of your comfort zone. The cool thing about the internet is information is available at the blink of an eye.
So I started searching for hot producers via YouTube and tons of pages came up. I just literally started picking random ones and seeing if any caught my ear. New Dersey Beats caught my ear on several listens and I used his beats as the framework of my EP.
I have my own studio, so I'm able to really get relaxed and flesh out my ideas with out time constraint pressure. I wanted a vibe of smooth feel good music to get my points across, and I definitely achieved that.
6) What sort of independent hip-hop promotion and marketing are you doing to differentiate yourself from other artists?
I like to let my music speak for itself, good or bad. I like all feedback! as an indie artist with so many talented rappers out, as long as they're talking about you and you are able to get attention, is a positive.
If they say its good, keep doing what you're doing, if they say it's bad, work harder, you just never want them to ignore you!
7) What are you thoughts on the current state of hip-hop music today?
I LOVE HIP HOP OF TODAY! Why? because I can find what I want to listen to! Back in the day all we had was the radio, now we have radio plus iTunes plus Spotify, so I can cater 100% to myself rather than radio force feeding me whoever has the biggest budget.
Also we have so many sub rap categories from anime rap to frat rap, that makes it interesting and not just the mundane gangsta rap category. It's beautiful.
8) What music are you listening to these days? Anyone in hip-hop really blowing your mind?
I like Kidd The Great, he's dope! I also like Slim Thug latest tape! As far as specific projects Lucky Luciano – The Gate Keepa Intro track , The Life of Pablo, Future – DS2, Earl – I Don't Like Shit, I Don't Go Outside, The Documentary 2
9) If you could work with any artist you wanted, what would be your dream collaboration?
Dream collabo: M.I.A. is high on the list
10) What has been the best moment in your music career so far?
Making it to the XXL Magazine print copy and Flying out to Toronto to perform
11) So what's next for you?
More music! I have hundreds of song topics and ideas I want to address and I just genuinely love making songs, So i will continue to drop music and hopefully people gravitate towards it. I have an EP ready for April release and I'm excited to keep going.