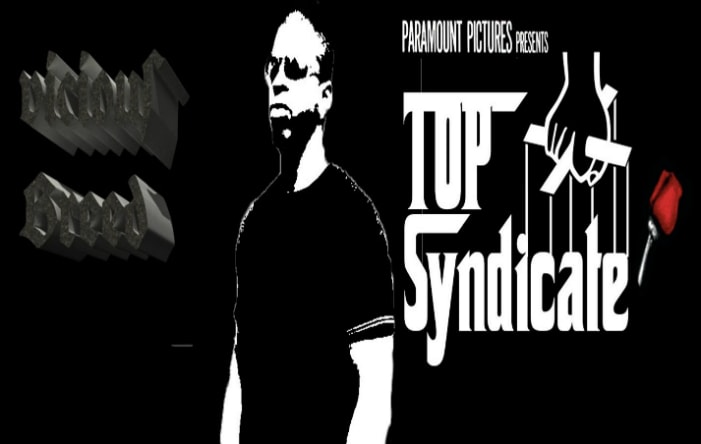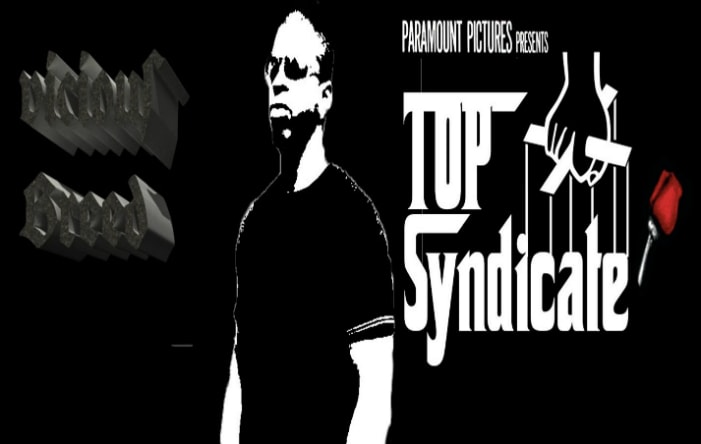 1) Tell us a little about yourself and your background.  
My name is Lee Parker Aka Link born and raised in Saginaw Michigan.Let me start off by giving you an insight on what makes me ME…You might find that some of my tracks gotta lot of anger and rage thats cuz as a kid I was bullied a lot and I dont just mean at school I mean at home and in the neighborhood when Me my mom and brother stayed at my Grandma house and it had to be at least 10 of us in all living there.
I remember hearin Public Enemy's Bass in ya face for the first time and I just went nuts I mean the music was flowin through me like they Knew my rage and I just got fired up to fight anybody.
Sure enough some dude came purpously tryin to fight and right before swingin for the first time all I hear is Chuck D Ice and of course my dawg Easy and went crazy and every since then I used music to bring out a different me.Back in 1996 July something I cant remember but it was me and my big brother D Dynamite.
We was playin around free stylin and my bro was like "DAYUM BRO you can really spit if you got serious with it" and at the time I was really inspired by Bone Thugs and Crucial Conflict so I was like hell yea what I gotta do to be good tho? D Dynamite told me somthing that would stick with me like glue for the rest of my life…" WRITE,COUNT BARS,AND BE YOU."
2) Who were some of your musical influences coming up?
My influences comin up up was Mike Tyson, Bone Thugs, 2 Pac, Easy E, Ice Cube and a Public Enemy.
3) How would you describe yourself as an artist? Has your style changed much over the years?
As a artist I would describe me as a Defiant Chameleon cuz I can blend in with whats hot but with my own different sound.
4) What's your process like for making music? Do you have a set routine or does it vary track by track?
I have a easy smooth process to recording cuz I hate pushing through writers block, I make sure i have a bag of loud and listen to some 90's shyt like Fiend Mystical Doe or Die Twista and Tela, after I'm lyrically fired up I grab a beat and go to work! My style changed drastically through the years a lot from experiences I went through.
5) Can you run me through the making of your latest project? Where were the studio vibes like? 
ATOPOLYPS (derived from apocolyps) is my lastest project I'm makin sure I put nothing less than my all in to it. I pretty much record solo so the vibes is A1 lol.
6) What sort of independent hip-hop promotion and marketing are you doing to differentiate yourself from other artists?
I wouldn't say I'm doin anything different I'm just mixing some old school with some new, I hit the block with CD's then hit the net and tackle social media.
7) What are you thoughts on the current state of hip-hop music today?
The state of hip hop? I think it need help like a mf and I've always felt hip hop fans were unfair to hip hop itself, We're in a time when fake is saluted and real is neglected.
8) What music are you listening to these days? Anyone in hip-hop really blowing your mind?
Yo my favorite artists today hands down is J Cole Kendrick Lamar Kevin Gates Future Lil Wayne Drake K Camp and School Boy Q but out of all these J Cole is my top dawg.
9) If you could work with any artist you wanted, what would be your dream collaboration?
Dayum this is the toughest question here lol but if I had five to choose from it'll be Bone Thugs Kev Gates J Cole Kendrick Lamar or Fetty.
10) What has been the best moment in your music career so far?
The best moment in my music career was in 2012 in Flint Michigan when I was performing fired up like a mf and the whole audience cheered for an encore! first time that ever happened to me.
11) So what's next for you?
To take over everything.