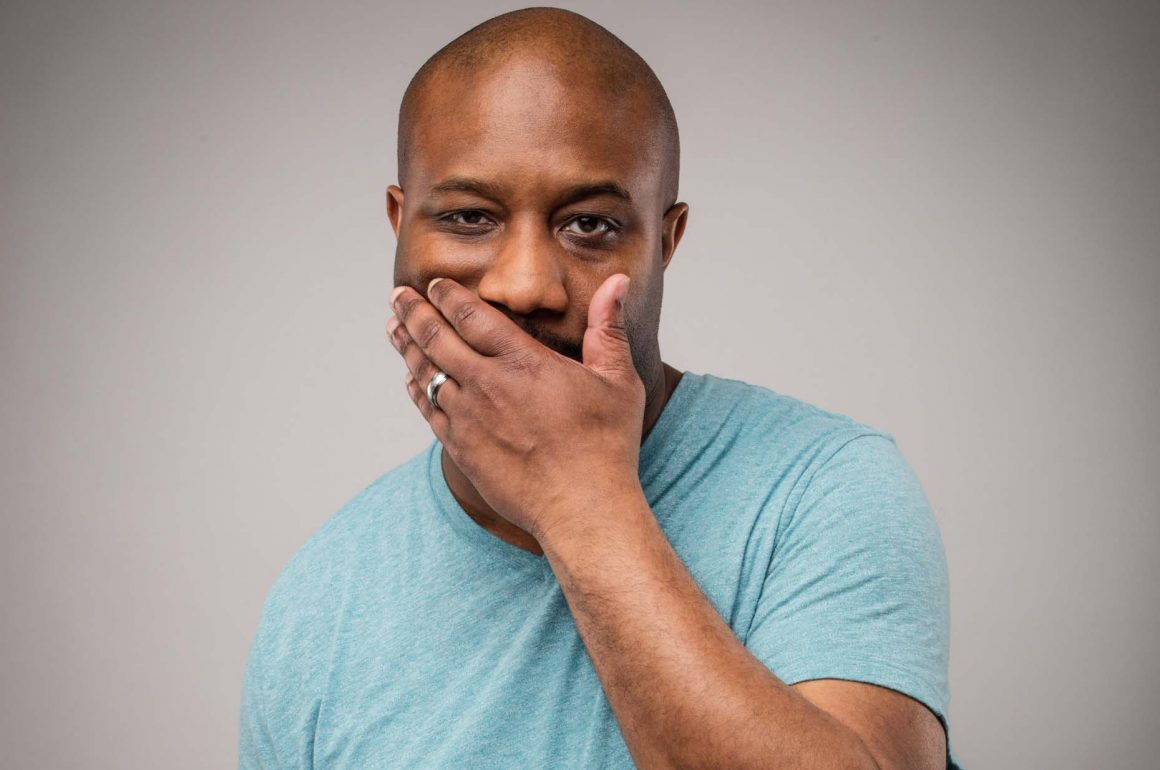 Artist Bio: Born and bred in Boston, now residing in Baltimore, B.Eveready draws inspiration from wide-ranging influences, from Hip-Hop greats like Nas and B.I.G., to soul legends like Stevie Wonder, James Brown and Marvin Gaye, and everything in between. With family roots in Barbados as well, his music melds the hood and posh places.
Committed to excellence, and meticulous about the music he makes, newcomers can reference Jay-Z, Common, Gangstar, Tupac, Wu Tang, The Roots, Kanye West, and both sides of Black Star (Talib Kweli + Mos Def) to better understand B., his foundation, and his motivation.
The sound is a blend of that old school knock, social commentary, and punch lines that'll make you hit the rewind button more than once.
A graduate of Carnegie Mellon University, and a sincere Christian, B's intelligence & faith permeates his music. In his productive career, B.Eveready has recorded or performed with The Last Poets, Talib Kweli, Jin the MC, Skyzoo and more.
Make sure you check out his website: BEvereadyRap.com
1) Talk to me about the making of your latest project. What was the inspiration behind it?
The inspiration was my own situation. I was in a pretty bad car accident in November 2016, and I had that moment of, "I could be gone any time God is ready for me", and I wanted to make sure I put out something that reflected that mindset of seizing the day & putting hard work into everything to chase your dreams.
2) With the music industry tanking and record sales falling, how do you currently make money as an independent hip-hop artist?
Right now, I get a little money from streaming, but I also perform, and I write for and consult artists on their careers. You've got to have more than one hustle nowadays. I'm also a brand ambassador for DCTOP20 & you can't forget about your merch!
3) From a business point of view, which artists in the game do you think are really pushing the boundaries and changing it up?
Nipsey Hussle is that guy, hands down! If you do your research on what he's doing with the vertical integration of his brand & his product, you'll know what I mean. Completely changing the game. Ryan Leslie as well. Do your homework on those 2.
4) What business lessons have you learnt from the music industry so far?
Do your business by credit/debit card so you can pull your money back if the business ain't right. There are a lot of snakes in this game, and they prey on young artists' ignorance. Also be consistent. Write consistently. Record consistently. Post to your social media consistently. Drop music consistently. Being consistent will help you stand out in this crowd.
5) What do you love about hip-hop music?
Everything. I love the energy, I love the creativity, I love the way it inspires me.
6) What still surprises you about hip-hop?
I'm surprised that the vets are still getting a shot to be heard. I love it, but I remember "you 38 & you still rapping? Ugh"! Now it seems like we've got more folks in the audience getting older & they still want to hear from the artists they know & respect. But the bar is higher for them.
7) If you had the power to change one thing about the hip-hop industry to help independent artists – what would it be?
Just to be embraced by more local promoters, DJ's, and tastemakers. The people are open to all kinds of music, but they have to be exposed to it. For years, we've been missing the balance in the game, and if the local outlets are pushing all kinds of Hip-Hop, we'll see more variety rising out of the underground.
8) Who do you think are top 3 rappers doing it at the moment?
That's a big question. Right now, I'd have to say Royce Da 5'9″, Kendrick & Skyzoo. Kendrick & Sky just delivered two incredible albums, and Royce has been on a tear for the last few years.
9) So what are your plans for the future?
I'm focused on dropping my #GS2 project, making sure the rollout is as good as it can be. I've got videos to shoot, shows to book, and hands to shake. God willing, it'll be the best body of work I've delivered so far, and I just pray that it resonates with the people.