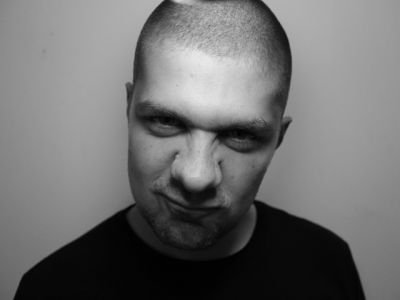 As a Queens-based hip-hop artist Paco the G Train Bandit came up as a hip hop artist in Brooklyn spending most of his artistic energy performing at loft parties and warehouse all-nighters. Formerly one-half of the rap duo Duk Duk Goose, Paco has built traction in the underground Brooklyn scene for the past 3 years with notable tracks like "Wildout" and "Burn It Down".
Widely renowned for his live performances, Paco has played the Irving Plaza, Grammercy Theater, and Webster Hall as well as major music festivals including The Brooklyn Wildlife Summer Festival. His music has been featured on major hip hop platforms such as TeamBackPack, The Word is Bond and SOHH.
Paco has also opened for hip hop and R&B artists including GriZ, RJD2, Nitty Scott MC, and Patty Crash. In anticipation of his latest EP, Paco was put in rotation on SiriusXM's Shade 45 and cyphered live with Live365's 'The Power Play' earlier this year.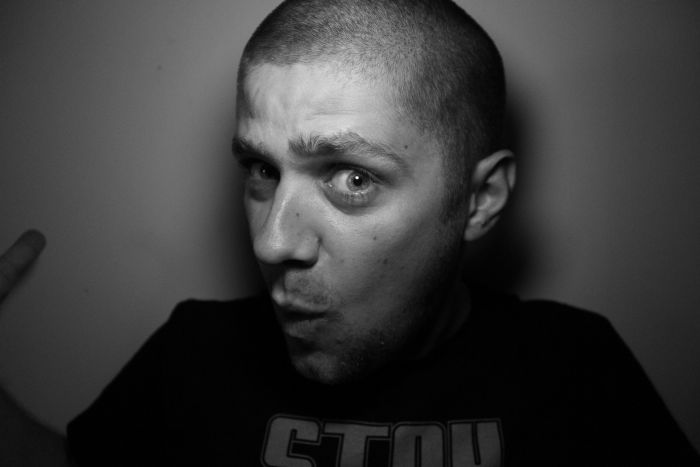 1) What inspired you to be a part of the music industry?
Like with anybody it started with a deep passion for music (I'm a rapper). Which led to building my own studio. Which led to working with other artists and having a passion for the creative process as a whole.
I've been not only the recording/mixing engineer on many sessions, but also play the role of executive producer in many settings, and have found that I have a passion not only for rapping your face off, but also for being involved in any step of the way.
When you say "music industry" it makes me think of the monetized, business aspect of music though, and in that case I'm interested mainly because it would be amazing if doing what I have this passion for could be how I make most of my money. Currently I'm not making enough money off music to quit my day job, but it's getting close.
2) Talk to me about the making of your latest project. What was the inspiration behind it?
The latest project is an album called "Headlights" that is due out mid-October. The album focusses mostly on a themes that are particularly personal to me, and really caters to my own musical tastes. I wanted to make the album that I've been craving, bringing together the musical influences of my favorites.
It's also a bit about finding my way musically. My first solo mixtape "Mucho Gusto", followed in the EDM party-rap footsteps of my previous group, Duk Duk Goose. It's a hyper-turnt bounce-fest that's perfect for a warehouse party in Brooklyn.
For the debut album, I took a lot of time developing the sound that I want to define me as an artist. The concept of headlights is about finding your way in the seemingly endless dark of possibility, both in life and for me musically.
3) What was the process behind making the project?
I run a recording studio in Queens called DirtyLife Studio, so I wrote and recorded everything there. Being in the studio all the time has also given me the time to executive produce the album meticulously.
I wanted to make songs that not only hold up for their bars, but also because they are dope musically, which involves bringing through musicians, producers, singers, and artists of all sorts to add their flavors to the mix.
In hip hop, it's very easy to get caught up just rapping over the beat a producer sends you, but that approach doesn't allow you to craft the song as a whole musical piece.
4) What are your thoughts on the hip-hop industry at the moment?
The hip hop industry is the same as it has always been. It's the business extension of music, which lives to monetize what artists create. I don't have any sort of grudge against it like many independent artists do.
But it's important to remember that the industry makes decisions based on what it thinks can make money (because it's a BUSINESS). Often times, taking risks on developing very new genres or sounds isn't a good idea for them because they stand to lose a lot of money doing that.
I can't hold that against the industry. It doesn't exist to push musical boundaries. I very much hope that I'll be able to carve out a niche that can become profitable, and I imagine when I have proven that the art we make can resonate with people, the industry will recognize that their are careers to be made from it, and will respond accordingly.
5) Do you enjoy grinding it out independently or would you prefer to be signed to a major label?
I prefer to make dope music. I prefer love. I prefer resonating with people and connecting with communities. I need to make money to live, so I'd prefer being able to turnkey my passion into food on my table, and I whether that happens with an indie label or a major label doesn't really matter to me. What matters is whether I can still make dope music that I love, and whether I can make a living doing it.
6) What do you think goes into building a loyal fanbase?
Continuously resonating with people, and providing the access for them to connect with you. A lot of times people wonder why they aren't famous.
The way I see it is that your music might be amazing, but if you aren't connecting to people, they won't feel it. Besides, for me, wanting to be famous is a bit of a weird motivator for creating music.
7) What sort of online promo and marketing are you doing to reach your fanbase?
I have a publicist, just about every sort of social media, and constantly strive to create engaging content. And I take a lot of time out to meet fans at shows. We make dope shit. We build community. We broadcast it to media outlets with as much vigor as possible.
8) As an indie artist, how do you brand yourself and your music to stand out from the rest of the artists out there?
My brand is my self. So really it's just a matter of being in tune with who I really am and keeping that as real as possible. Removing the distractions that cause my personal identity to become less distinct. When I create any sort of content, I have to keep an eye on whether or not it aligns with who I am. Whether it is authentic to me.
If it is, then it's my brand. I don't believe in changing who I am in order to become more marketable. That's different though, then thinking about how the art I create can communicate with people. When I think about how to "market" myself, it's more that I'm thinking about whether or not my message is being communicated clearly.
It's not about changing what I represent in an attempt to become more popular. That said, I think that since I bring a unique voice, by default I will stand out from other artists.
The artists who blend in are the artists who aren't in touch with who they are. They are the artists whose art does not reflect themselves, but rather some other person who they for some reason wish they could be. You gotta love yourself before anyone will love you, connect with you, or resonate with your music.
9) Where do you distribute and promote your music and why do you think this channel works best for you?
The internet. I use CD Baby for digital distribution to Spotify, iTunes, Tidal, Amazon, etc. It works for me because they handle all the placements to different outlets and even collect my royalties from BMI and all that.
In terms of promotion, that's more connected to the previous question. We're constantly trying to innovate new ways to engage and reach people. There aren't really any rules to it.