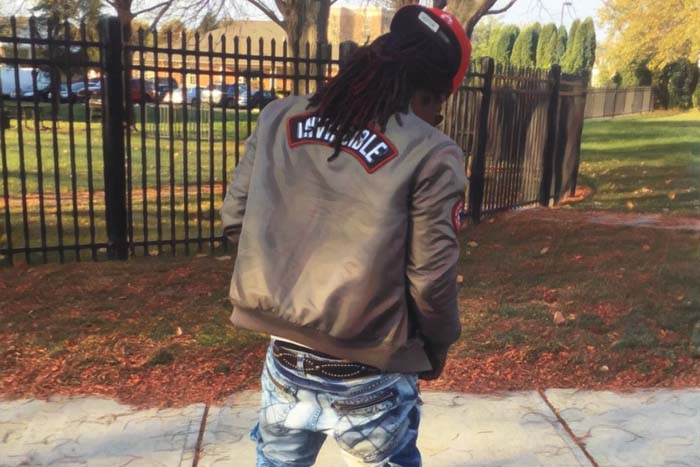 Artist Background: My name is Marques Morrison (Founder/Executive Producer) at Dope Hitz Entertainment in Trenton, New Jersey. I want to introduce you to our latest hip-hop soloist, Spade Monrow and his debut hit single, "Big Plays" produced by Malik King.
Our artist, Spade Monrow, recently signed an historic distribution deal with the leading independent, New York City hip-hop label, Forbes Music Entertainment. "Big Plays" is now being sold on itunes, Apple Music, Spotify, Tidal and 20 other online music retailers.
The single peaked at #36 on the Digtracks Top 40 Hip-Hop Single, music charts last week and was recently featured in the Hype Magazine (online edition/Nov 9).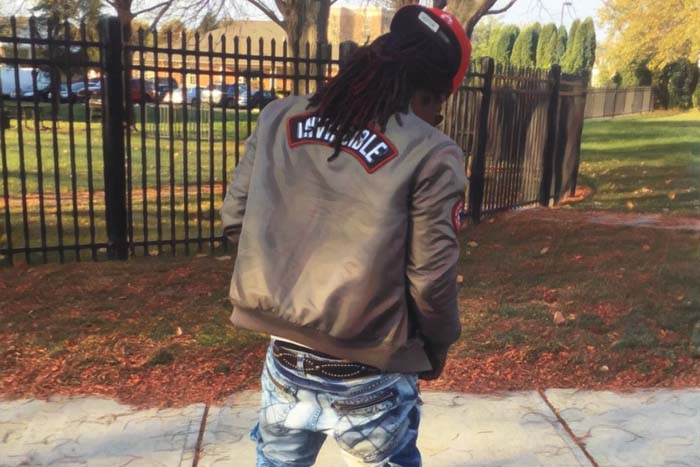 1) Tell us a little about yourself and your background.
I was born in Elizabeth, N.J. home of the struggle. I grew up with 10 siblings in my house, so 90's Hip-Hop was the soundtrack of my life back in the day.
2) Who were some of your musical influences coming up?
Jadakiss is #1 on my list. I always thought his writing skills were way ahead of anyone in the game. You can tell he ain't just a rapper or thug from Yonkers. He's an intelligent dude. 50 Cent is another dude I banged heavy growing up.
He's a business man, which I like about him. I've always like Busta Rhymes as a young boy. He brought that energy to every track. I try to do the same. I don't take any bars off.Method Man and Lil' Wayne round out my top 5."
3) How would you describe yourself as an artist? Has your style changed much over the years?
There is no artist like me on this planet. I truly believe that. I'm an energetic bar fest…crazy vocal projection, through the roof with a sarcastic clever wit. Who else gives you rhymes like: "You say my name/And my logo appear/Spade/I'm loco like pokin' the bear."
Over the years, I've transitioned from just a bar addict to a "Harmony Rap Perfectionist."
4) What's your process like for making music? Do you have a set routine or does it vary track by track?
I just hear the beat and write the hit. Not much too it. My only routine for every track is not letting anyone hear it till its completely done. I prefer putting out finished products and being done with it…. I'm too talented for a rough draft..no reason to go back to the lab.
5) Can you run me through the making of your latest project? Where were the studio vibes like?
My project isn't completely finished yet. I would say its about 90% done right now. For the past year or two, I've just been dealing with a lot of real life situations and struggles. It kind of made me put my craft on the back burner for a while.
So the major road block was finding enough time to finish my debut album. This ain't no freestyle mixtape. It's my first real album. I actually had to come up with themes and content for every track. Hearing a beat and coming up with catchy hooks, just comes natural for me."
6) What sort of independent hip hop promotional & marketing are you doing to differentiate yourself from other artists?
I think I'm going to keep that between us .Shout outs to my team at Dope Hitz Entertainment. Marques and Justin Morrison, Billy and my dude, Andy "Drizzy". Much love for my A-GAME family.They are always with me. My cousin Hashito is the best producer in the game right now!
7) What are your thoughts on the current state of hip hop music today?
I honestly don't think it's where it should be. Only a few of today's artists will even be around to take hip hop into the next 5-10 years, Hip Hop is not an art anymore. It's a man made hype machine, I feel that I was chosen to lead hip hop into the future.
I want my kids to play music from my generation, 20 years from now when I'm retired from the game, in everybody's top 5, dead or alive.
8) What music are you listening to these days? Anyone in hip hop really blowing your mind?
I listen to Spade Monrow.
9) If you could work with any artist you wanted, what would be your dream collaboration?
My dream collabo would be Spade Monrow featuring: Rihanna, Beyoncé or Jadakiss.
10) What has been the best moment in your music career so far?
I've had 2 best moments.The best moments in my music career have been linking back up with Marques & Justin Morrison from Dope Hitz Entertainment after like a decade. I started my music career with them way back in like '06. The other moment was signing my first deal with Forbes Music Entertainment.
11) So what's next for you?
What's next is I'm up next…tell the rap game to CHALK IT UP!